If encounters with ghosts, ghouls or vampires are your idea of fun, then Halloween is probably a favorite time. Places across the globe are getting ready to scare people out of their wits -- and their money.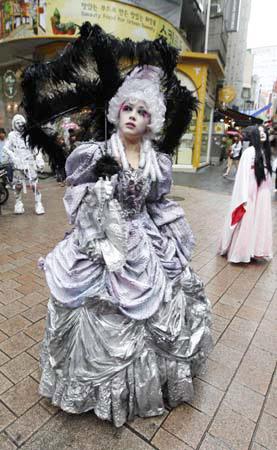 Actresses dressed as ghosts stand along a street
during a photocall in central Seoul September 9,
2010. The performance was held to promote a Hall-
oween festival organised by a local amusement park.
[Photo/Agencies]
This list of the top 10 places to celebrate Halloween is a mixture of lists by advice and information website eHow (wwww.ehow.com) and travel website Cheapflights.com (www.cheapflights.com)
1. Salem, Massachusetts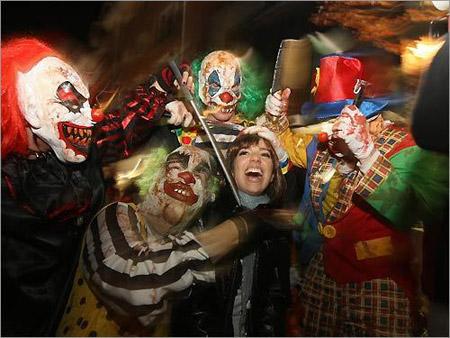 Salem, Massachusetts
Salem might just be the spookiest town in the United States and around Halloween they turn it up a notch. Take a walk back in time on the candlelit Witch Trial Trail and experience Salem's dark history first hand. Get in costume for the Annual Halloween Costume Ball held at the historic Hawthorne Hotel.