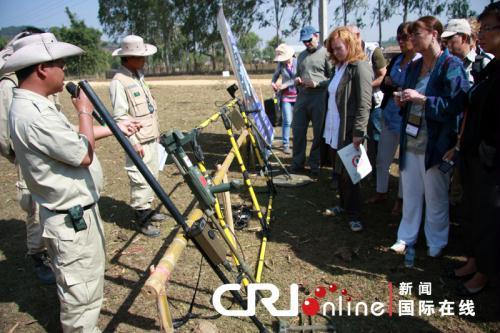 During the nine-year Secret War, the United States executed more than
580,000 bombing missions over Laos, and released over two tons of bombs per
person. Clearing the unexploded ordnance has been an arduous task for the Lao
government.
UXO Lao, a government run, UN sponsored organisation, having acquired years
of experience, now is capable of handling a substantial amount of UXO clearing on
its own, using its own staff, with foreigners acting only as advisors. More than
half of its funding comes from a United Nations trust fund contributed to by 18
foreign countries and multilateral agencies.