UNITED NATIONS, Nov. 11 (Xinhua) -- The UN General Assembly Thursday launched an annual debate on reforming the Security Council, calling for necessary flexibility and creativity from member states so as to make progress on an issue that has been the subject of discussion for 17 years.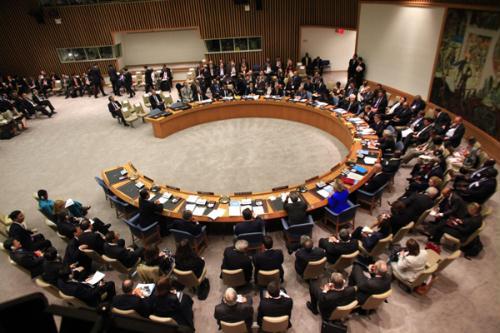 Members of the United Nations Security Council meet during the 65th United
Nations General Assembly at UN headquarters in New York, September 23, 2010.
(Xinhua/Reuters File Photo)
The Security Council remains unchanged since its membership expanded from 11 to 15 nations in 1963. Five permanent members hold veto power -- China, France, Russia, United Kingdom and United States -- and 10 non-permanent members, with no veto, are elected for two-year terms.
Some countries have argued that this structure does not represent the realities of today's world. Key issues under discussion are the category of membership, the question of veto, regional representation, the size of an enlarged council, and the council's working methods and its relationship with the General Assembly.
While nearly all member states agreed on the need to reform the 15-member council, big differences remain on how to proceed with such a reform.
Shekou M. Touray, ambassador of Sierra Leone to the UN, said on behalf of the African Group that the call for Africa's representation in both the permanent and non permanent categories of the Security Council is to "address the injustice a continent of 53 states accounting for about 70 percent of the council's work has had, and continue to contend with as against the geopolitical realities of today's world."
"Africa demands an expansion in both categories of permanent and non permanent with 2 permanent seats together with all the prerogatives and privileges including the veto and total of 5 non permanent seats with the African Union being thrust with the responsibility of selecting Africa's candidates," he told the General Assembly.
"Any continued delay in the process will not only succeed in prolonging this historical injustice but will also adversely question the legitimacy of the decisions of the council and the integrity of its proceedings," Touray said.
Highlighting Africa be "the only continent that is not represented in the non-permanent category," Egyptian Ambassador Maged Abdelaziz said that "mere reference to increasing African representation without specifying the details is simply not enough."