KABUL, Nov. 23 (Xinhua) -- The North Atlantic Treaty Organization (NATO) would keep its limited presence in Afghanistan beyond 2014 but it would not be against the third country, President Hamid Karzai said Tuesday.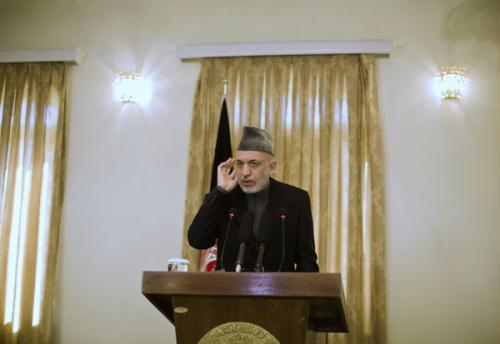 Afghananistan's president Hamid Karzai gestures during a news conference in Kabul
November 23, 2010. (Xinhua/Reuters Photo)
"NATO as a partner would keep its presence beyond 2014 in Afghanistan but it would be limited and not against any country in the region or the third country,"Karzai told journalists at a news conference in his Palace after returning home from NATO summit.
Related stories