JERUSALEM, Jan. 2 (Xinhua) -- Former Israeli President Moshe Katzav is facing between five to 10 years in prison for raping a female employee during his tenure as tourism minister in 1998, according to local media.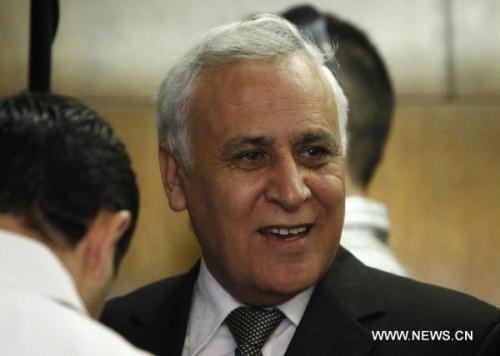 Former Israeli President Moshe Katsav (R) is seen inside the Tel Aviv District Court
as the verdict on rape and other charges of sexual misconduct against him is
handed down, Dec. 30, 2010. A panel of judges in a Tel Aviv court convicted Moshe
Katsav guilty of several charges of rape and other sexual abuse of female
employees during his tenure both as president and as tourism minister. Katsav
was elected as the president in July 2000, and resigned in July 2007.
(Xinhua/POOL/Nir Elias)
The Tel Aviv District Court last Thursday convicted Katzav of two counts of rape, along with several other crimes, including sexual harassment and indecent acts against two other women he worked with at the Presidential Residence.
Katzav was not placed under arrest following the reading of the verdict, despite the severity of the charges, and was allowed to return home. Legal sources said the court did not order his immediate incarceration since he is not considered a flight risk, nor does he pose a danger to his victims or other women.
The State Attorney's Office is not expected to request the maximum term, 16 years, for Katzav's offenses, the report said.
The court is expected to impose the sentence within two months, the Yediot Aharonoth newspaper reported Sunday.
Editor:Zheng Limin |Source: Xinhua