BEIJING, Jan. 4 (Xinhuanet) -- The annual international Consumer Electronics Show (CES) will start in Las Vegas from Jan. 6 to Jan. 9 this year, according to Yahoo on Tuesday.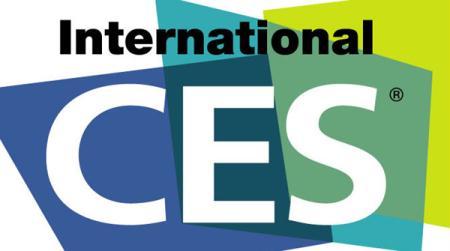 File photo of International Consumer Electronics Show logo. (File Photo)
About 20,000 new consumer technology products are launched each year at CES. Among them, it is expected that the "evolutionary" tablet computers will be a core topic in this year's CES.
Fox news reported that HP/Palm will unveil the webOS tablet PalmPad in three different models.
Taiwanese electronics manufacturer AOC is to unveil an Android tablet, which is said to be sold only at 200 U.S. dollars.
Toshiba will unveil a 10.1-inch tablet with a 1280-by-800 display, 5 megapixels back cameras, 2 front cameras, USB and mini-USB ports, an HDMI video output and an SD card slot.
TV maker Vizio announced it will debut its soVIA Tablet and VIA Phone, both of which will run on the Android operating system.
Nearly a year after the release of Apple Inc.'s tablet computer iPad, various tablets in major computer companies have emerged for competition.
Editor:Zheng Limin |Source: Xinhua