BEIJING, Jan. 4 (Xinhuanet) -- American talkshow host Oprah Winfrey launched her own broadcasting network over the weekend, according to Wall Street Journal on Tuesday.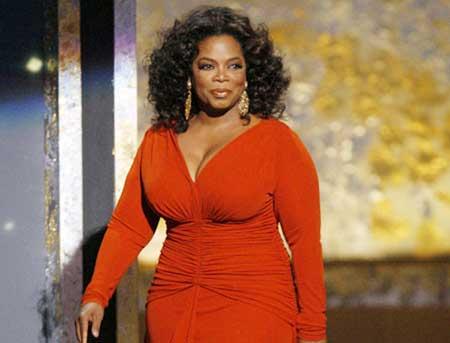 Oprah Winfrey takes the stage to introduce the hosts of the 60th annual
Primetime Emmy Awards in Los Angeles in this September 21, 2008. (Xinhua/
Reuters File Photo)
Oprah Winfrey's broadcasting network, named "Oprah Winfrey's Network (OWN)", started over the weekend. As the "Oprah Winfrey Show" is still on show and is to be broadcasted for several months, the OWN will have an overlap time with the show.
Oprah Winfrey has advertised twice on her show about her network, one is the "Miracle Detectives", another as "Your OWN Show", with the giant logos of the three-lettered OWN picturing in the background.
Ms. Winfrey said to the audience watching her show that her network will be great television and called for her fans' support.
Related stories
Editor:Yang Jie |Source: Xinhua