SAN FRANCISCO, Jan. 20 (Xinhua) -- Google on Thursday reported a strong fourth-quarter of 2010 fiscal year as co-founder Larry Page was announced to take over the company as the chief executive officer in April.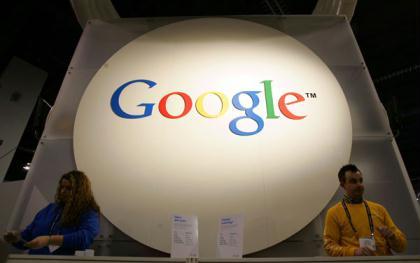 Google (Xinhua/Reuters File Photo)
Google reported revenues of 8.44 billion U.S. dollars for the fourth-quarter ended Dec. 31, 2010, an increase of 26 percent compared to the fourth-quarter of 2009. It posted a net income of 2.54 billion dollars, up by 29 percent from a year earlier.
The Internet search giant's earnings beat Wall Street's expectations. Google said its earning per share excluding some expenses was 8.75 dollars, exceeding the 8.08 average of estimates compiled by Bloomberg. Its net revenue, subtracting fees paid to partner websites, was 6.37 billion dollars, also surpassing the average projection of 6.06 billion.
The company got most of its revenue through selling advertisements in its search business and is also gaining shares in the mobile-device market as the Android platform helps it expand mobile-advertising sales. "Q4 marked a terrific end to a stellar year," said the current CEO Eric Schmidt.
"Our strong performance has been driven by a rapidly growing digital economy, continuous product innovation that benefits both users and advertisers, and by the extraordinary momentum of our newer businesses, such as display and mobile," he noted.