BEIJING, March 1 (Xinhua) -- China's National Museum, lying to the east of Tian'anmen Square in central Beijing, reopened Tuesday after more than three years' renovation.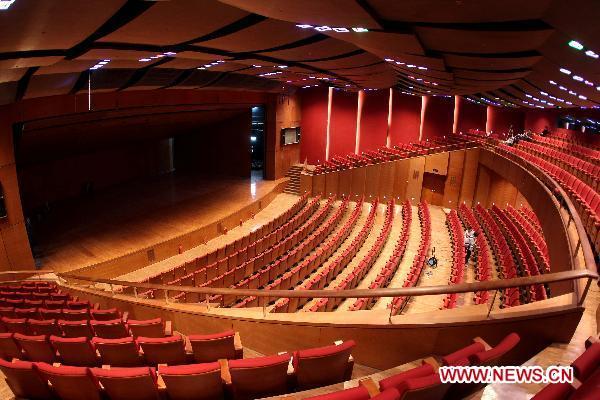 Photo taken on Feb. 28, 2011 shows the theater of the National Museum of China in Beijing, capital of China. (Xinhua/Wang Yongji)
As part of the renovation efforts, the museum has been expanded to 191,900 square meters with 49 exhibition rooms, reportedly making it the largest museum in the world.
The museum now holds a collection of more than 1 million pieces of cultural relics, according to the museum's official website.
From Tuesday to March 16, the museum is only open to visitors in groups but from March 17 both group and individual visitors can enter.
A maximum of 3,000 visitors will be allowed in each day, including 2,000 visitors in groups and 1,000 individuals, said a statement on the website.
Group visitors will need to book in advance while individuals can buy tickets at the entrance, the statement said.
The museum will host two regular exhibitions, one featuring ancient China and the other about Chinese history since the Opium War in 1840, said Huang Chen, a publicity official with the museum.
Admission for the two exhibitions is likely to be free, he said.
The museum's renovation started in March 2007 and finished at the end of last year. The entire project cost 2.5 billion yuan (about 367 million U.S. dollars).
Related stories