David Beckham ,the footballer, who has been given special permission by his U.S. club the Los Angeles Galaxy to attend the event on Friday, arrived at LAX airport this afternoon with wife Victoria and their three children - with each boy sporting their very own iPad.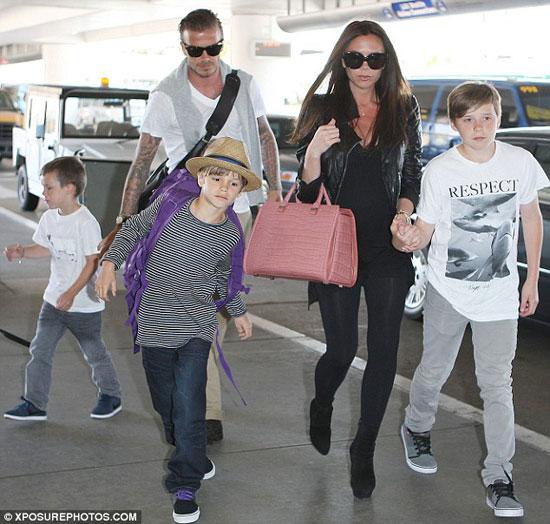 Jetting back to Britain: David and Victoria Beckham arrived at LAX with Romeo, Brooklyn
and Cruz for their flight to the UK for the Royal wedding
David, who turns 36 next week, and Victoria, 37, are bringing their three sons Brooklyn, Romeo and Cruz with them for the trip home, though their children are not invited to the wedding.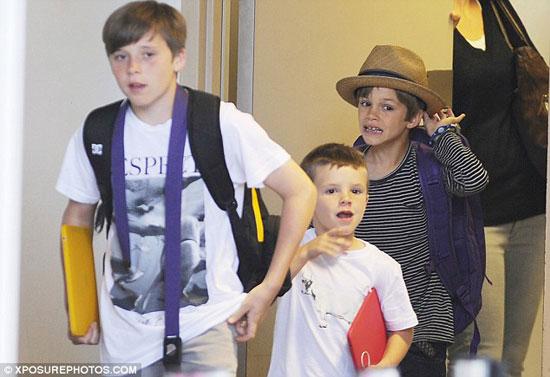 Cheeky bunch: Brooklyn, Cruz and Romeo make their way into the airport while holding
their iPads to play with during the flight
Just yesterday David discussed his excitement ahead of his friend Prince William's wedding to Kate Middleton.
The couple received their invitation after David became close to Prince William when they worked on England's ill-fated World Cup 2018 bid together.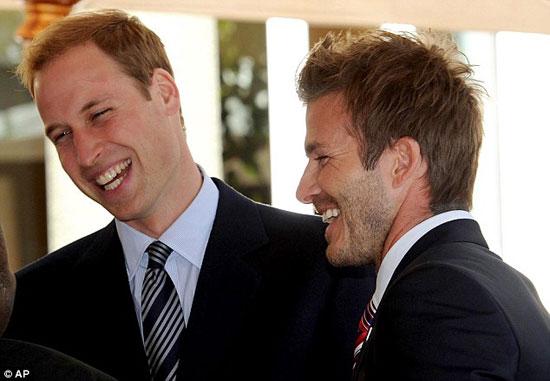 Excited: David Beckham took to his Facebook page to discuss his feelings over the
impending Royal Wedding between Prince William and Kate Middleton