BEIJING, April 29 (Xinhua) -- A total of 593,832 foreigners were living on the Chinese mainland at the end of 2010, data from the sixth national census released by the National Bureau of Statistics (NBS) on Friday shows.
The top three home countries of the foreigners were the Republic of Korea (ROK), the United States and Japan.
Among the foreigners living on the Chinese mainland, 56.62 percent or 336,245 were males and 43.38 percent or 257,587 were females, the data shows.
Foreigners on the Chinese mainland were surveyed for the first time in the once-in-a-decade census. But those on short-term business or sight-seeing trips were not covered.
The census collected the names, ages, gender, nationality, educational attainments, purpose and duration of stay of foreigners. Questionnaires for foreigners were simpler than those for Chinese and written in both Chinese and English.
China began conducting a national population census every 10 years since 1990. The previous five censuses dating back to 1953 only covered Chinese nationals on the mainland.
Expert's analysis on the result of 6th national census
Backgrounder: China's State Information Office has release the results of the country's sixth national census. Ma Jiantang, Director of the Bureau of Statistics, who is also the deputy director of the census team, fielded questions from reporters. Full story >>
Topic 1: Will aging population affect China's economy?
Watch Video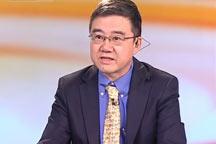 Play Video
Q: Mr. Wang, do you think that with the rapidly aging population, China may soon be unable to sustain the fast economic growth it has experienced over the past three decades?
Topic 2: Will family planning policy end?
Topic 3: Reasons behind urban population increase
More statistics from 6th national census:
China's population grows to 1.3397 billion in 2010: census data
China's population up 0.57% annually on average since 2000
China's urban population surges to 665.57 mln
Background:
Full Video
Press conference on results of China's 6th national census
Major population statistics for the six censuses
Editor:Du Xiaodan |Source: Xinhua