WASHINGTON, May 28 (Xinhua) -- A U.S. Delta Air Lines flight caught fire on landing at Atlanta's international airport on Saturday, but no death or severe injuries were reported.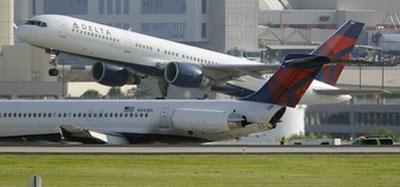 A plane takes off as a Delta Air Lines jet sits at Atlanta's
Hartsfield Jackson International Airport in Atlanta on Saturday,
May 28, 2011. (AP Photo/David Goldman)
Flight 2284 from Pittsburgh, Pennsylvania, suffered a brake problem which caused the fire, according to Kathleen Bergen, spokeswoman of the Federal Aviation Administration. It resulted in a fire underneath the aircraft, in the landing gear area, she said. Delta said that all 43 passengers and five crew evacuated the plane quickly. The company also said that only a brake overheated and the engine did not catch fire.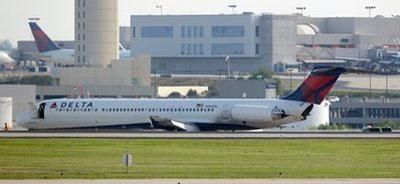 A Delta Air Lines jet sits at Atlanta's Hartsfield Jackson
International Airport in Atlanta on Saturday, May 28, 2011.
(AP Photo/David Goldman)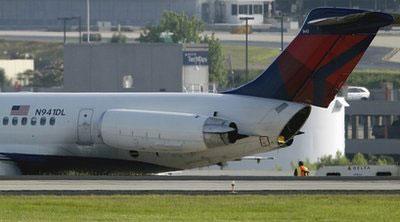 A Delta Air Lines jet sits at Atlanta's Hartsfield Jackson
International Airport in Atlanta on Saturday, May 28, 2011.
(AP Photo/David Goldman)
Editor:Zhang Pengfei |Source: Xinhua