The five most beautiful deserts in China, as voted recently by media such as Chinese National Geographic magazine. Come and feast your eyes on their imposing beauty!
1. The Badain Jaran Desert
Covering an area of 47,000 square kilometers, the Badain Jaran Desert is the third largest desert in China and the fourth largest in the world. The desert, located in the Araxan League of northern China's Inner Mongolia Autonomous Region, has numerous moon- and pyramid-shaped sand dunes, the largest of which towers more than 450 meters in height and stretches over 5 km in length. Its unusual peaks, singing-sand, lakes and springs are called the "four features" of the Badain Jaran Desert. The Badain Jaran also boasts roughly 140 spring-fed lakes that reside in the interspaces of its giant megadunes, creating one of the most captivating desert landscapes in the world. It is from these quiet but curious bodies of water that the Baidan Jaran, which means "mysterious lake" in the local Mongolian dialect, derives its name.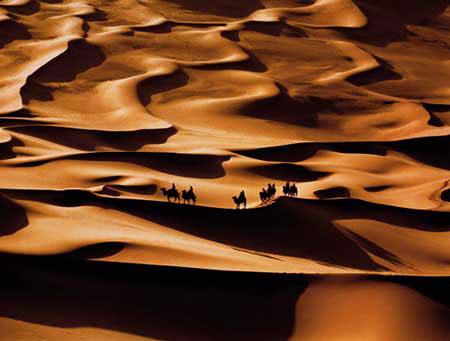 The Badain Jaran Desert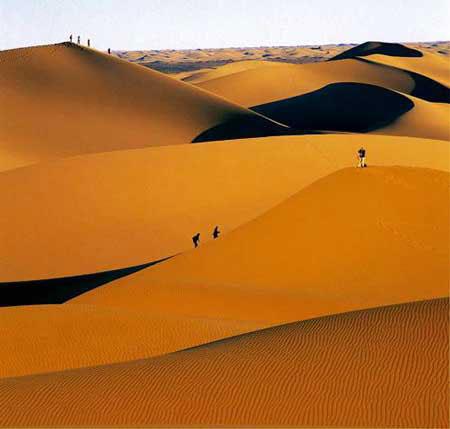 Tourists walk in the Badain Jaran Desert.