An old adage says "a woman's work is never done." The phrase is just as true, if not more so, today as it was over 300 years ago when the phrase first came about. In addition to traditional roles as wives, mothers, and daughters, today's women are also under pressure to achieve professional success.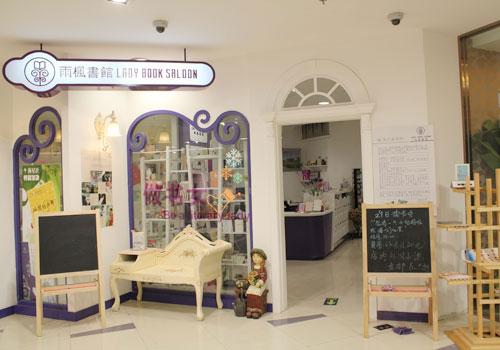 The Chongwen branch of the Lady Book Saloon is nestled into a corner of the second
floor in the New World Lady's Mall. [Photo:CRIENGLISH.com]
As women take on all these roles, it's not surprising that a retreat that allows women to escape their busy lives and focus on personal development would be in demand. While women's bookstores have long been established, they're a rarity in China.
The Lady Book Saloon in Beijing is working to fill that void. While shying away from the word "feminist," planning director Sun Tingting says the bookstore, now expanded to three branches, fills a special need that women have. "Reading is an effective method for spiritual growth," she explains. "Through reading and communicating, women obtain an inner strength to be better employees, better wives, better daughters, and better mothers."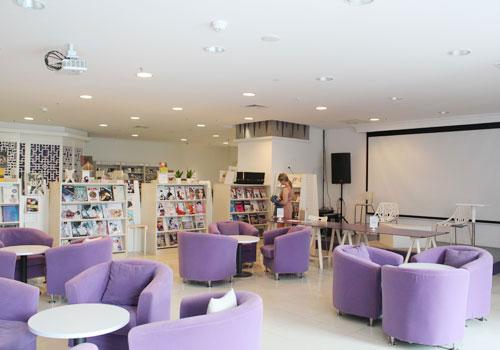 The Chongwen branch of the Lady Book Saloon has plenty of plush lavender chairs
where visitors can curl up with a book on a lazy afternoon or relax during one of
the store's movie screenings. [Photo:CRIENGLISH.com]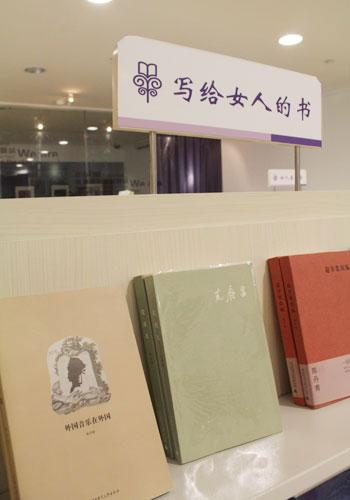 Books, including domestic and international titles, are
arranged according to their relationship to women at the
Lady Book Saloon. [Photo:CRIENGLISH.com]