LOS ANGELES, June 12 (Xinhua) -- The U.S. public could eventually got the chance on Sunday to see two photos of the recovering Congresswoman Gabrielle Giffords, who was shot in the head over five months ago in Tucson, Arizona.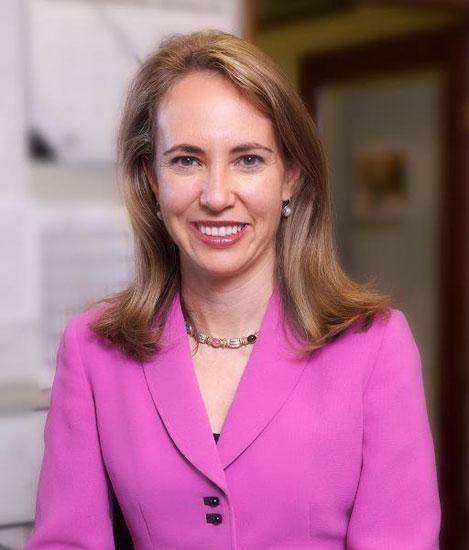 U.S. Representative Gabrielle Giffords (D-AZ), who was shot during an appearance
in Tucson, Arizona is seen in an undated handout photo provided by her Congressional
office in Washington, January 8, 2011. (Xinhua/Reuters File Photo)
The decision to share the pictures, the only official images released by Giffords' staff since the Jan. 8 shooting rampage, was made by Giffords and her husband Mark Kelly. The rampage left six dead, and 41-year-old Giffords, as well as 12 others wounded.
Kelly hopes these two photos will help Giffords avoid the glare of camera lenses when she begins outpatient therapy later this month.
The move was meant to satisfy "public curiosity about her appearance," C.J. Karamargin, Giffords' communications director said. "We want to avoid a paparazzi situation."
The pictures were taken at the Institute for Rehabilitation and Research (TIRR) Memorial Hermann Hospital in Houston, Texas on May 17, the day before she had her cranioplasty when surgeons shaved her head and replaced a missing piece of her skull.
A day earlier Kelly commanded the space shuttle Endeavor on its final trip to the international space station.
"Wow! I saw her at the very end of March, and even then, Gabby was all there, her smile, her personality. And she looks even better now,"Linda Lopez, Arizona state senator and a friend of Giffords said in a posting on the congresswoman's website.
"I think people are going to be very happy to see how great she looks. For someone who's undergone what she's endured, it's really something. I feel relieved. She looks beautiful," she added.
According to the website, the pictures were taken by P.K. Weis, a photographer from SouthwestPhotoBank.com who has worked in the Southwest for about four decades. Weis has known to Giffords for more than a decade, since before she was first elected to the legislature.
"Any photographer in the country would have loved the opportunity to take these pictures and I was delighted to be asked," Weis said in a statement published in Giffords' facebook account. "I've known Gabby for more than a decade and her staff asked me to do it because she wanted someone who was not a stranger -- someone she would be comfortable around."
In the pictures, Giffords was alone and with her mother, Gloria Giffords. Her face shows almost no visible vestige of the bullet, which pierced her forehead, traveled through the left side of her brain, and exited her head. Her left eye appears slightly smaller than her right one, probably because a piece of Giffords' skull was still missing when this photo was taken, her staff told "The Arizona Republic."
"I was excited to see her and to see her smile," Weis recounted the scene where he shot the picture at the medical facility. "She was glad to see me, and was in a good mood, smiling and laughing and seemed to enjoy the experience. I certainly did, too."
Giffords' skull has been repaired by a cranioplasty. A scar is visible at her throat, which was left by a tracheotomy.
During the five months when the congressman was undergoing intensive speech and physical therapy, the U.S. public has been curious about her progress and media outlets across the country have been asking for clear information. Except for a murky television footage about her boarding a plane bound for Florida, on her way to the shuttle launch, the public has been basically kept in the dark.
Giffords' family and staff have protected her privacy amid rumors that celebrity website TMZ.com was offering a 250,000-U.S. dollar bounty for a current photo, her chief of staff, Pia Carusone was quoted as saying.
Jared Loughner, 22, the troubled young man who was accused on 49 charges including first degree murder, was declared as incompetent to stand trial after he was escorted from a Phoenix, Arizona court room after an outburst in a May 25 hearing.
A hearing was scheduled for Sept. 21 to see if the suspect is fit enough to stand trial. If he is found sane enough to stand trial, he could face death penalty.
Related stories
Editor:Yang Jie |Source: Xinhua