Resorts are constantly upping the ante when it comes to extravagant pool amenities, whether it's building the largest pool in the world or creating a watery oasis that seamlessly blends in with nature. These are just a few examples of luxury hotels sparing no expense to both thrill and chill guests. We've searched the globe and pulled together a list of the 20 coolest, wildest pools that might make you rethink whether going to the beach is all that necessary.
NO.20 The Address, Dubai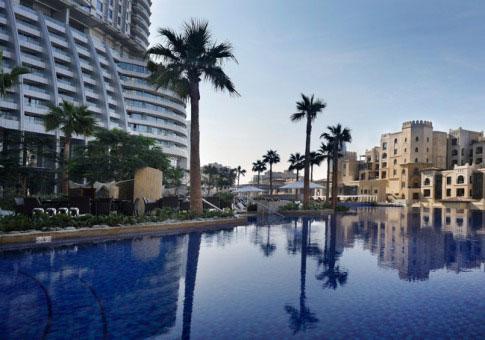 The Address, Dubai
This chilled, five-tier infinity pool rings its 63-story hotel like a classy moat, and features direct views of the dramatic Dubai Fountain and Burj Khalifa, the tallest building in the world.
NO.19 Sheraton Waikiki, Honolulu, Hawaii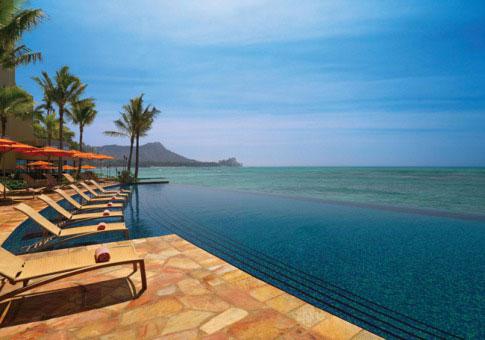 Sheraton Waikiki, Honolulu, Hawaii
Settling into the infinity pool (as well as the larger, adjacent main swimming pool) at this recently renovated classic resort gets you perfect Pacific Ocean and Diamond Head views.