MEXICO CITY, June 13 (Xinhua) -- Mexico's state-level police forces Monday launched a massive nationwide operation against non-drug offences such as car theft, kidnapping and extortion, involving more than 300,000 officers from 31 states.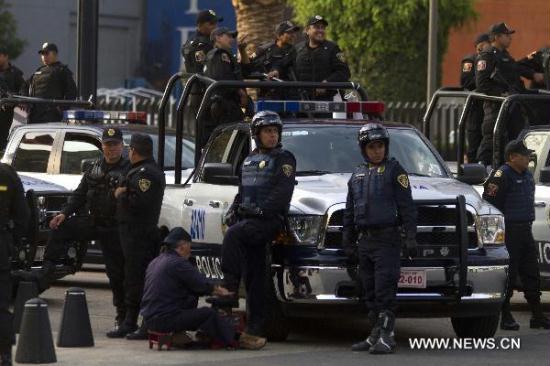 Policemen get ready for the start of the six-day Country-Specific Operating Against Crime (CONAGO-1), in Mexico City, capital of Mexico, June 13, 2011. (Xinhua/Claudio Cruz)
In Mexico, state police forces are responsible for preventing and investigating the cases unrelated to drugs, organized crime and weapons, and President Felipe Calderon has recently proposed to better train and equip those forces in a bid to replace municipal-level police forces often infiltrated by the organized crime.
Mexico has suffered from violent crimes attributed to drug cartels and organized criminal groups in the last five years, while car theft, kidnapping and extortion have also become serious in some parts of the country.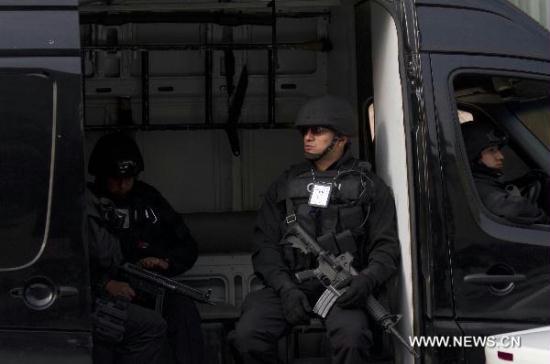 Policemen get ready for the start of the six-day Country-Specific Operating Against Crime (CONAGO-1), in Mexico City, capital of Mexico, June 13, 2011. (Xinhua/Claudio Cruz)
Editor:Zheng Limin |Source: Xinhua