As many as 2,500 passengers were temporarily stranded at the Los Angeles International Airport (LAX) due to a technical problem at the United Airlines computer system, authorities said on Saturday.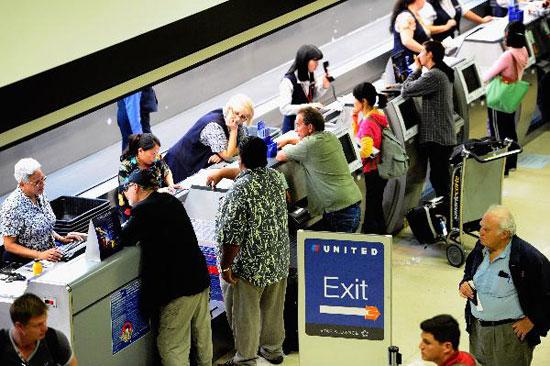 Passengers wait at the United Airlines ticket counter at Los Angeles International Airport in Los Angeles, Friday, June 17, 2011. Thousands of flyers were stranded in airports across the country when United Airlines computers crashed grounding flights nationwide.(Xinhua/AFP Photo)
A roughly five-hour computer glitch ground security screening to a halt at United gates at LAX after 5 p.m. Friday, leaving passengers standing in lines and ticketing agents helpless, airport officials said.
Thirty-two flights out of LAX were delayed, two were canceled, and the ripple effect spread throughout Chicago-based United's service area, according to LAX spokeswoman Nancy Castles.
Flights to San Francisco and London were canceled, and San Francisco International Airport reportedly had about 1,000 United passengers milling around Friday afternoon and evening.
A United spokesperson called the problem "a network connectivity issue," which, however, did not affect flight safety.
"`United apologizes for the disruption caused to travelers at affected airports and is re-accommodating travelers where necessary,'' the company said in a statement.
United Airlines passengers were moving through LAX again Saturday morning after the computer glitch was fixed, airport officials said.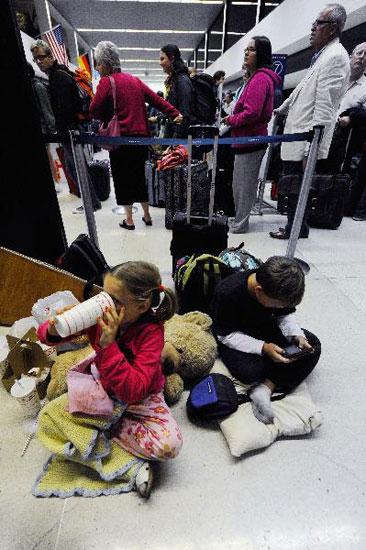 Passengers wait at the Los Angeles International Airport in
Los Angeles, Friday, June 17, 2011. Thousands of flyers were
stranded in airports across the country when United Airlines
computers crashed grounding flights nationwide.
(Xinhua/AFP Photo)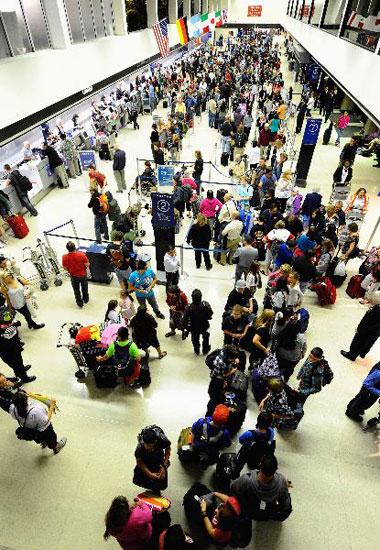 Passengers wait at the United Airlines ticket counter at Los
Angeles International Airport in Los Angeles, Friday, June 17,
2011. Thousands of flyers were stranded in airports across the
country when United Airlines computers crashed grounding flights
nationwide.(Xinhua/AFP Photo)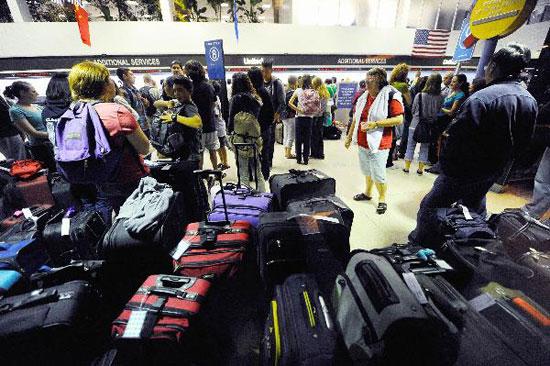 Passengers wait at the United Airlines ticket counter at Los Angeles International Airport in Los Angeles, Friday, June 17, 2011. Thousands of flyers were stranded in airports across the country when United Airlines computers crashed grounding flights nationwide.(Xinhua/AFP Photo)
Editor:Sun Luying |Source: Xinhua