Lhasa as a modern city never lacks night entertainment.
"Nian Bar", an original musical bar is located on Beijing Road East, east of the Jokhang Temple.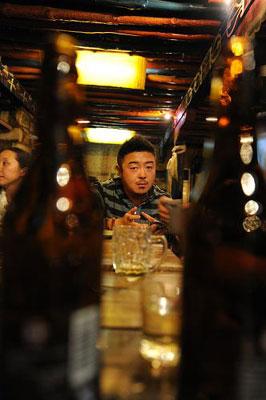 A young man listens to music in the bar,
July 7. [Photo/Xinhua]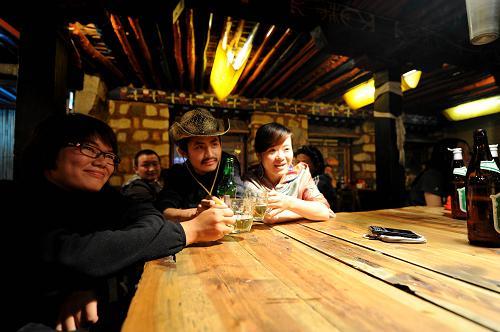 Travelers from different regions take group pictures, July 7. [Photo/Xinhua]
The decoration of "Nian Bar" is simple. A seven-barrel drum, a classical guitar, an African drum and a microphone are placed in the corner. Here is no professional singer, but it attracts travelers to show their skills.
Anyone playing musical instruments and singing can get cheers and screaming from the audience who are so immersed in the enchanting music.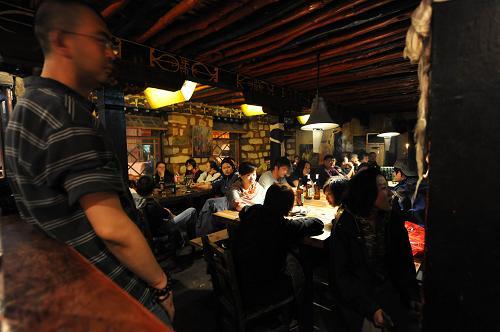 Travelers from different regions have a party, July 7. [Photo/Xinhua]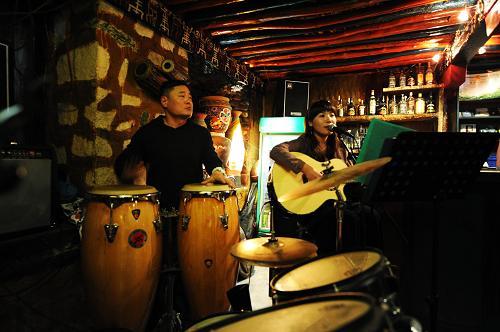 Two travelers from different cities give a performance, July 7. [Photo/Xinhua]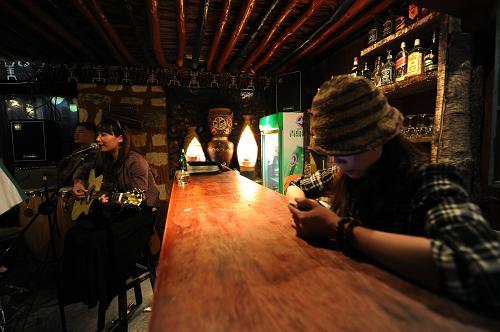 Snapshot of one corner of the original musical bar, July [Photo/Xinhua]
Related stories
Editor:Wang Chuhan |Source: China Tibet Online