Russian Prime Minister Vladimir Putin has been showing off his macho credentials again, in front of more than 20,000 enthusiastic young supporters of a summer camp run by the pro-Putin Nashi movement.
The 58-year-old Russian prime minister scaled a climbing wall without the aid of a safety harness, took part in an arm-wrestling contest, and then tried to bend a metal frying pan with his bare hands, albeit unsuccessfully.
Pro-Kremlin youth groups like Nashi and the Young Guard tend to be nationalistic and anti-Western.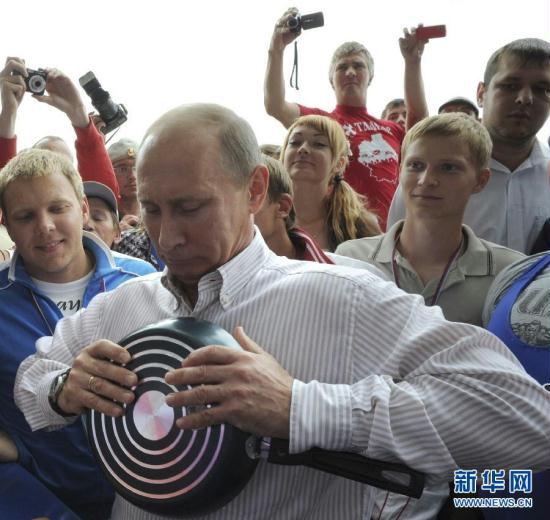 Russian Prime Minister Vladimir Putin tries to bend a pan as he visits a summer camp on
Monday.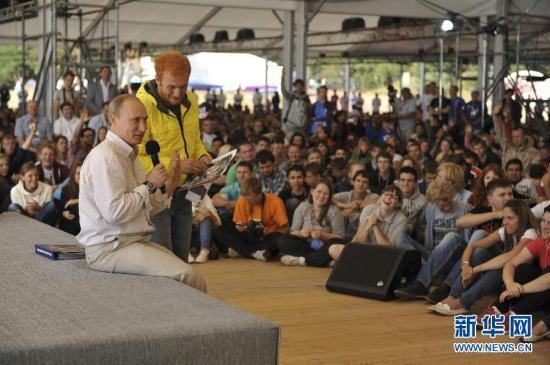 Vladimir Putin answers questions from the audience during his visit to the summer camp of
the pro-Kremlin youth group Nashi at Lake Seliger on August 1.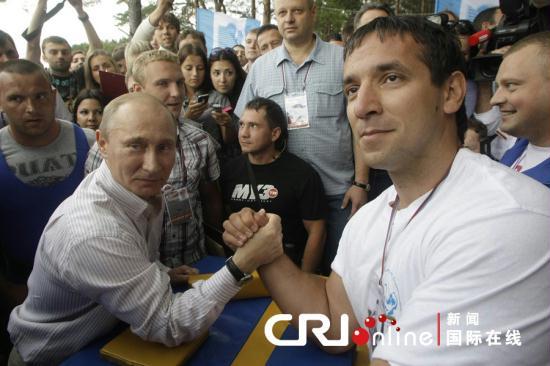 The Russian prime minister, 58, got handy in an arm wrestle Monday at Lake Seliger, 280
miles north of Moscow.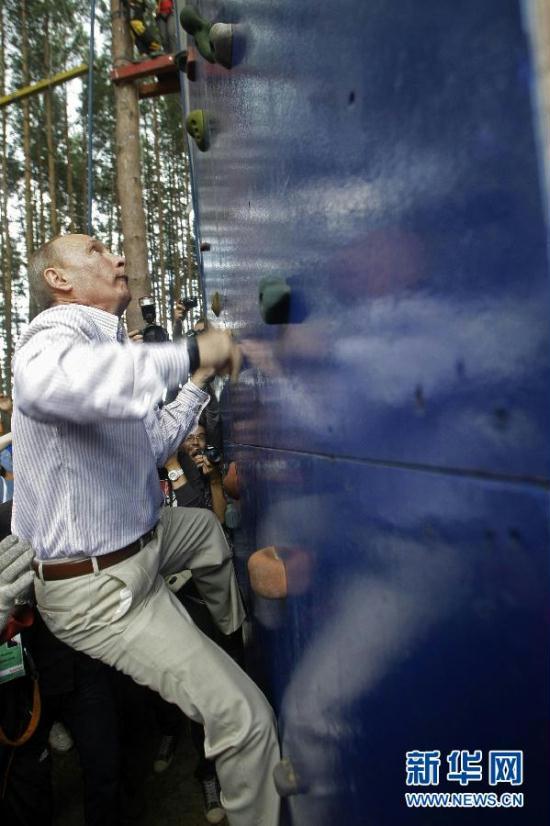 Another image of Putin showed him shimmying up an artificial climbing wall spider man-style
without a safety harness or helmet.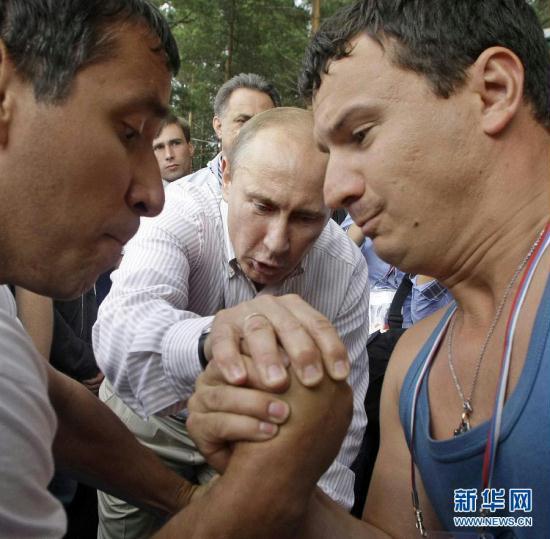 Other images showed he had adjudicated an arm wrestling contest between two young men,
taken part in a contest himself.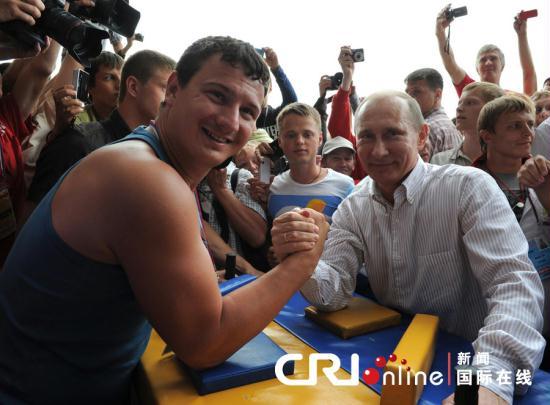 Russian Prime Minister Vladimir Putin (R) participates in an arm-wrestling contest during a
visit at a summer camp.
Editor:Shi Jierui |Source: CNTV.CN