WASHINGTON - US President Barack Obama will be treated to a White House party for his 50th birthday and get away with friends and family to the Camp David presidential retreat for the weekend.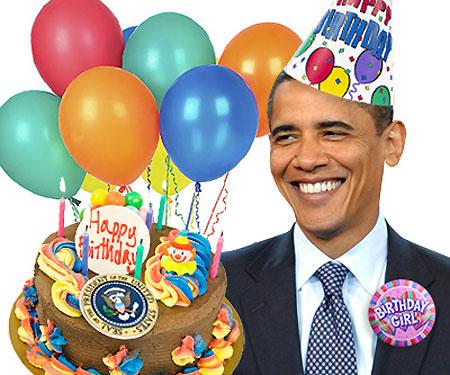 President Obama, who was born on August 4, 1961, is turns 50 this week.
Obama, who reaches the milestone birthday on Thursday, plans to spend the morning at work as usual. In the afternoon, senior members of his staff will toast him in a reception in the Blue Room of the White House. And at night, he will celebrate with family and friends, including some coming in for the occasion from his hometown of Chicago.
An official said the Obamas will pay for the president's birthday party at the White House.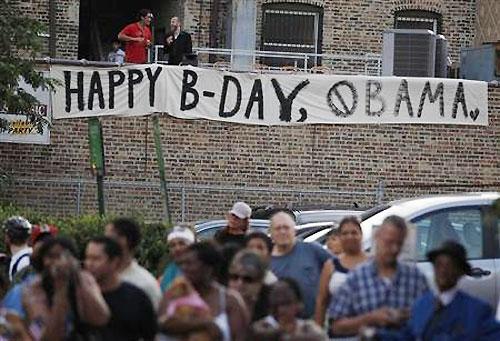 A banner wishes President Barack Obama a happy birthday outside of the Aragon
Entertainment Center in Chicago, August 3, 2011. REUTERS/Larry Downing
The president will then spend the weekend at Camp David, the private presidential retreat in Maryland's Catoctin Mountain Park.
Related stories