David Beckham has finally unveiled a new tattoo of his newborn daughter's name "Harper" on his left neck after Los Angeles Galaxy's 3-1 win over FC Dallas last Saturday.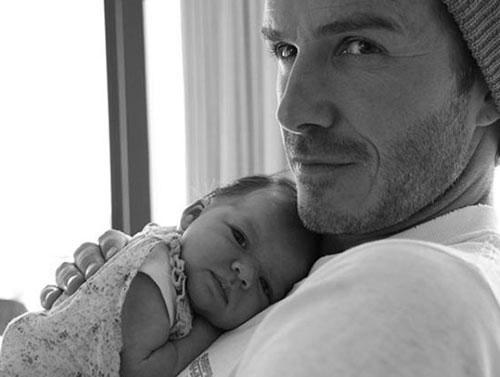 David Beckham holds his baby Harper Seven in this photo released by Victoria Beckham
on her Twitter, Aug 7, 2011. [Photo/sports.sina.com.cn]
Father Beckham's love for the newcome daughter appears more than just a body art as Mother Victoria tweeted a photo of him holding their four-week-old daughter.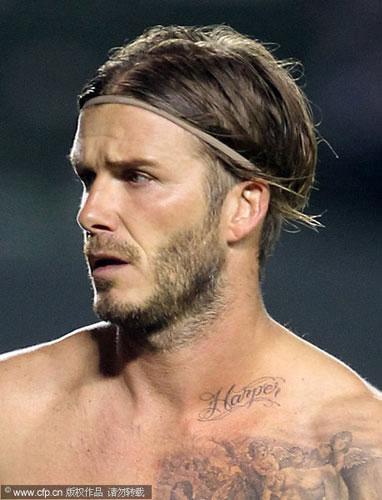 David Beckham of the LA Galaxy reveals his new 'Harper' tattoo as
he removes his shirt during Galaxy's 3-1 win over FC Dallas at
the Home Depot Center in Carson, California, Aug 6, 2011. [Photo/CFP]
Victoria Beckham wrote on her Twitter last Sunday "I took this beautiful picture and wanted to share it with you, baby Harper cuddling Daddy! x VB", posting a black-and-white picture, in which little Harper Seven snuggling up to David Beckham's chest with her eyes open.