SAN FRANCISCO, Aug. 9 (Xinhua) -- Nokia is planning to stop selling its low-end phones and smartphones in the United States, instead focusing on products using Microsoft's Windows Phone platform, U.S. media reported on Tuesday.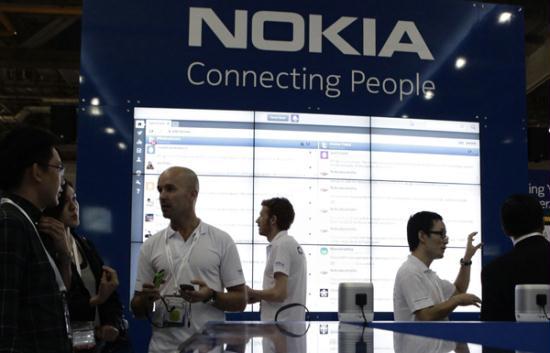 Staff members speak to trade visitors at the Nokia booth at the CommunicAsia expo in Singapore June 21, 2011. (Xinhua/Reuters File Photo)
The Finnish handset maker will end sales of its low-end Series 40 phones and smartphones based on the Symbian mobile operating system in the United States and Canada, as it needs to put all of its efforts into the Windows Phone products which are due out later this year, Chris Weber, head of Nokia's U.S. subsidiary, told technology news site All Things Digital.
"When we launch Windows Phones we will essentially be out of the Symbian business, the S40 business, etc.," Weber said.
In February, Nokia and Microsoft announced plans to form a broad strategic partnership, under which Nokia agrees to adopt Windows Phone as its principal smartphone strategy.
North America is a priority for Nokia, Weber noted, in part because it is a key market for Microsoft and also because Nokia sees it as a key to winning in the smartphone battle globally.
"We'll develop for North America and make the phones globally available and applicable," Weber said.
In another development, technology blog Engadget and other U.S. media on Tuesday reported that Nokia will not bring N9, its first smartphone running the Linux-based mobile operating system MeeGo, to the U.S. market.
"After the very positive reception to the launch of the Nokia N9, the product is now being rolled out in countries around the world. At this time we will not be making it available in the U.S., " Nokia said in a statement.
Editor:Wang Xiaomei |Source: Xinhua