A couple celebrated their diamond wedding anniversary at the same church on same date and time, and with four original bridesmaids, reported Mail Online on August 15.
The 85-year-old Denis and 78-year-old Jean Weaden fell in love in 1947 and married in 1951 at St George's parish church in Easton-in-Gordano, Somerset, UK.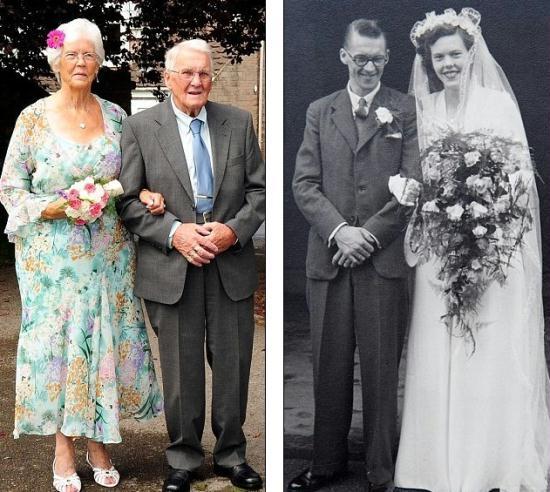 Denis, 85, and Jean Weaden, 78, first married in 1951 and have renewed their wedding vows
60 years later in Easton-in-Gordano, Somerset.
Their original bridesmaids are Doreen Bullen, 76, Ann Speed, 75, Kathleen Horler, 72, and 69-year-old Dorothy Joyner. And Doreen, Ann and Dorothy are Jean's sisters and Kathleen is Denis's niece.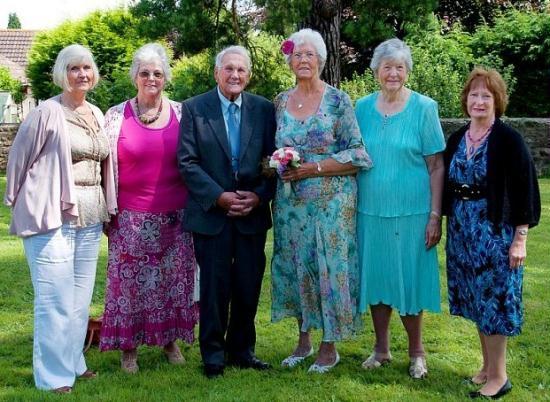 From left to right - Dorothy Joyner (69), Ann Speed (75), Denis Weaden (85), Jean Weaden
(79), Doreen Bullen (76) and Kathleen Horler (72), who all took part in the ceremony.
The couple asked for no gift but donations to charity.
They managed to raise £478 with the money going to Golden Oldies and breast cancer and prostate charities with both Denis and Jean having been affected by the illnesses.
The loving couple who have lived in the same house in Friendly Row, Pill, UK, for 54 years, have four daughters and a son, 12 grandchildren and 13 great grandchildren.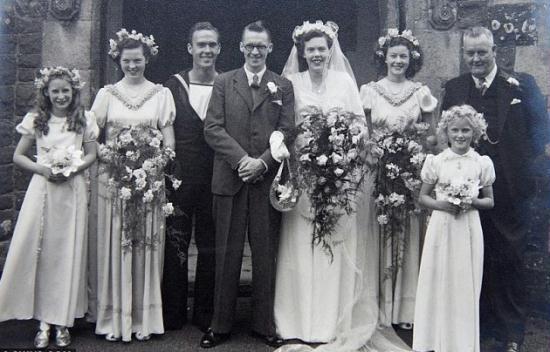 Original ceremony: (left to right) Katleen Weaden, Ann Pernell, John Purnell, Dennis
Weaden, Jean Weaden, Doreen Purnell, Dorothy Purnell and Sydney Purnell in front of the
church at the wedding in 1951.
Editor:Shi Jierui |Source: CNTV.CN