LOS ANGELES, Aug. 15 (Xinhua) -- Canadian teen pop star Justin Bieber was named by People magazine as the richest teenager in Hollywood, earning 53 million U.S. dollars between May 2010 and May 2011.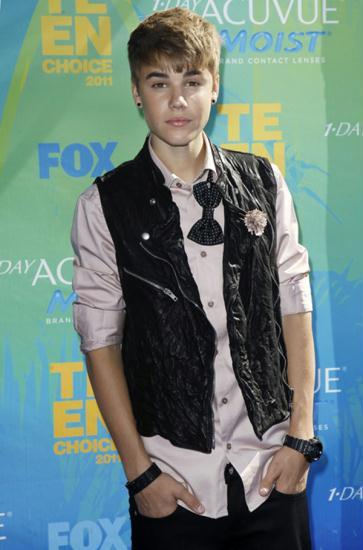 Singer Justin Bieber arrives at the Teen Choice Awards in Los
Angeles August 7, 2011.(Xinhua/Reuters Photo)
Powered mainly by 100 million-dollar box office from his concert film "Never Say Never," the 17-year-old rose to the top of a teen pay list which also included Miley Cyrus, 18, a Walt Disney starlet who rose to fame by portraying the title character in popular TV show "Hannah Montana," who turned out second with 48 million dollars.
The Justin Bieber film, a 3-D documentary which was released in February 2011, was ranked as the top grossing concert film of all time, beating late King of Pop Michael Jackson's documentary "This Is It" and Cyrus'concert film "Best of Both Worlds."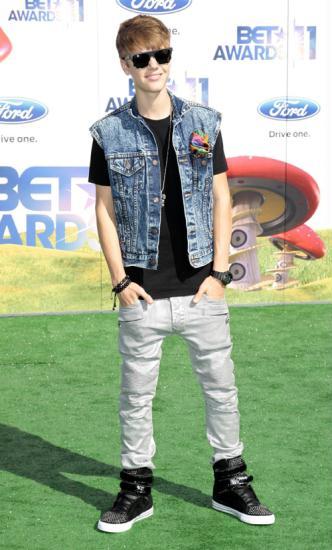 Singer Justin Bieber arrives at the 2011 BET Awards in
Los Angeles, California, June 26, 2011. (Xinhua/Reuters Photo)
Selena Gomez, Bieber's girlfriend, raked in five million dollars. She was followed by actor Will Smith's children Jaden and Willow, who made nine million dollars combined.
In May, Bieber also was named by Forbes as the third laureate on the list of "Most Powerful Celebrities," trailing singer Lady Gaga and TV host Oprah Winfrey.
The People magazine's list also features "Team Jacob" head Taylor Lautner (16 million dollars) and Angus Jones (six million dollars), who played the nephew of comedian Charlie Sheen in the CBS sitcom "Two and a Half Men."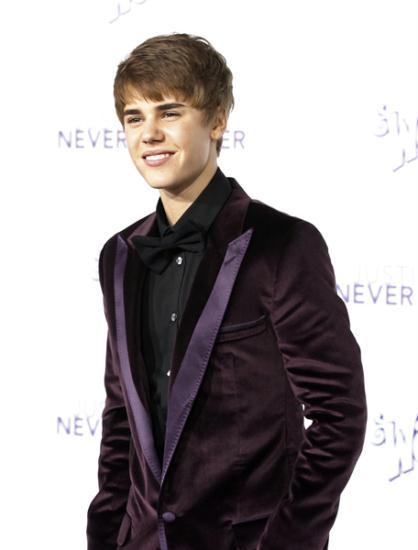 Singer Justin Bieber poses at the premiere of the documentary "Justin Bieber: Never Say Never" at Nokia theatre in Los Angeles February 8, 2011. (Xinhua/Reuters File Photo)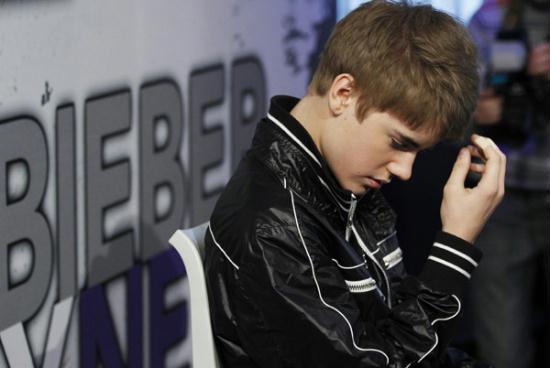 Canadian singer Justin Bieber gestures during a news conference ahead of his concert at the Sportpaleis in Antwerp March 30, 2011. (Xinhua/Reuters Photo)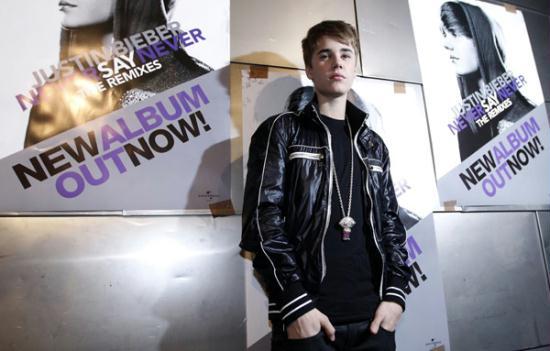 Canadian singer Justin Bieber poses for photographers ahead of his concert at the Sportpaleis in Antwerp March 30, 2011. (Xinhua/Reuters Photo)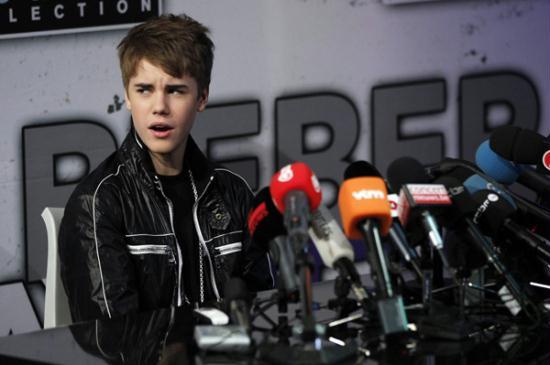 Canadian singer Justin Bieber addresses a news conference ahead of his concert at the Sportpaleis in Antwerp March 30, 2011. (Xinhua/Reuters Photo)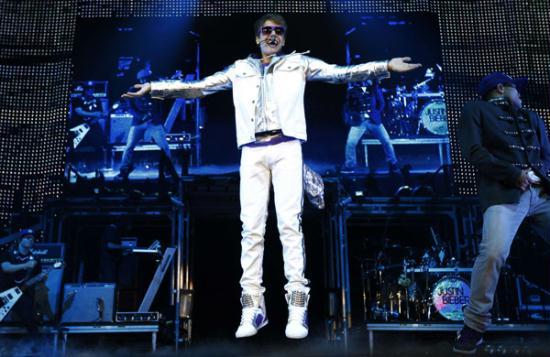 Canadian singer Justin Bieber performs during his concert at the Sportpaleis in Antwerp March 30, 2011. (Xinhua/Reuters Photo)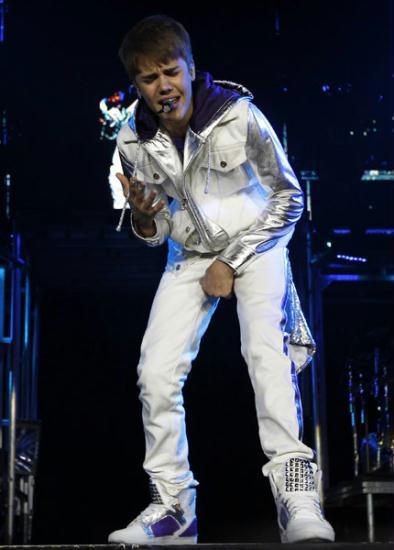 Canadian singer Justin Bieber performs during his concert at the
Sportpaleis in Antwerp March 30, 2011. (Xinhua/Reuters Photo)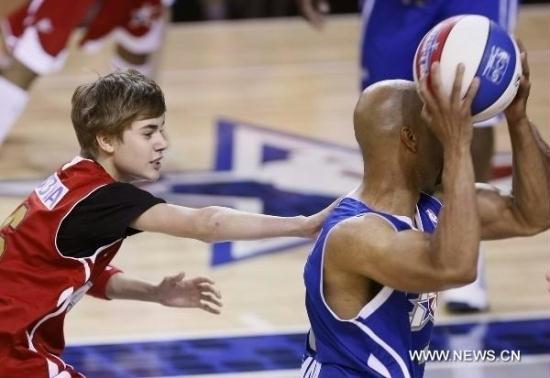 American young singer Justin Bieber (L) defends during the 2011 BBVA All-Star Celebrity basketball game as a part of the NBA All-Star basketball weekend in Los Angeles, the United States, Feb. 18, 2011. (Xinhua/Song Qiong)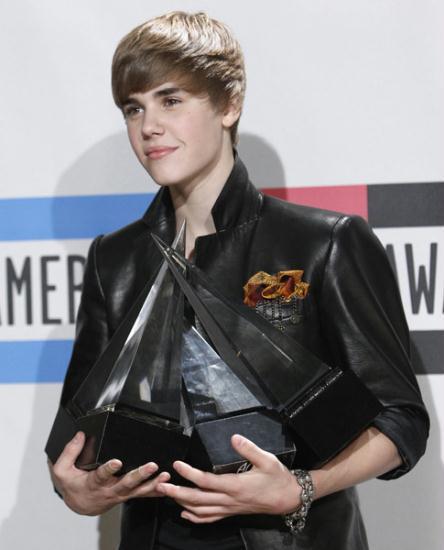 Singer Justin Bieber poses in the photo room with his four awards, including
Artist of the Year, at the 2010 American Music Awards in Los Angeles November
21, 2010. (Xinhua/Reuters Photo)
Editor:Wang Xiaomei |Source: Xinhua