CHINA snatched two gold medals in women's and men's table tennis by defeating Japanese teams.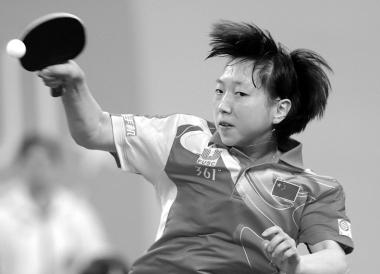 Fan Ying during Tuesday(August 16th)'s table tennis competition.
Xinhua
In the women's team event, Fan Ying, 23, a national team member who led the team, became the first gold medalist from Shenzhen. It was her first Universiade.
"I was delighted to represent China in the finals and was glad to win gold for Shenzhen," Fan told a news conference.
"In previous international competitions, the spectators called my name, but this time, they cheered for China, which inspired me," said Fan, a second-year student at Shenzhen University.
The gold medal in the team event was just the start of her mission. She will also participate in the women's singles and mixed doubles.
Now ranked 19th in the world, Fan is a traditional chopper player known for defense rather than aggression.
"Fewer and fewer players are not practicing chopping skills, but I will stick to it and add more aggressive elements and skill in my defense," she said.
Fan, from Zhenjiang, Jiangsu Province, won the women's singles championship at the Asian Cup in 2003 and the women's singles and women's doubles championships at the Polish Open for International Table Tennis Federation Professional Tour in 2009.
She entered the top eight in the women's singles at the World Table Tennis Championships in Rotterdam in May this year,2011.
Related stories
Editor:Wang Xiaomei |Source: www.sz2011.org