ISTANBUL, Sept. 12 (Xinhua) -- The 2011 world wrestling championship got underway with an opening ceremony here on Monday evening, marking the start of the quest for glories for more than 900 wrestlers from 104 countries and regions who are also looking to book their places at the London 2012 Olympics.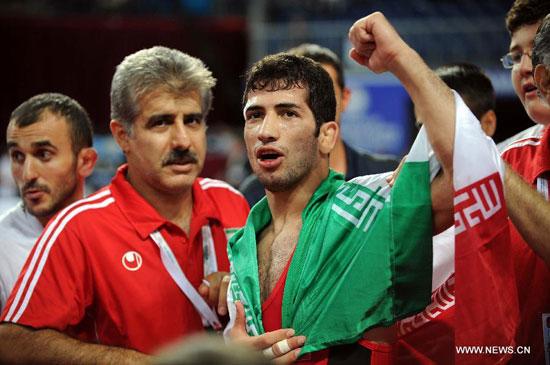 Iran's Omid Haji Noroozi (C) celebrates after winning the 60kg class of the Greco-Roman
final against Kazakhstan's Almat Kepispayev at the 2011 World Wrestling Championship in
Istanbul, Turkey, on Sept. 13, 2011. (Xinhua/Ma Yan)
Russia, Azerbaijan, Belarus, China, Senegal, Kazakhstan, Japan, Ukraine and Turkey are the countries with participants in every available category.
Turkish Prime Minister Recep Tayyip Erdogan was among the dignitaries present at the opening ceremony in Turkey's largest city Istanbul.
The competition is being held in different weight classes in the categories of men's freestyle, men's Greco-Roman and female wrestling.
The competition being held at the Sinan Erdem Dome, with a capacity of 16,000, in Istanbul was packed with no empty seats.
The FILA 2011 senior world championship will run through Sept. 18 at the end of which the top six in each Olympic weight category will secure a place for their delegations at the London 2012 Olympics.
At the end of the championship, the nationality of the first 108 participants in the Olympic Games will be known with 42 qualified wrestlers in freestyle, 42 in Greco-Roman, and 24 in female wrestling.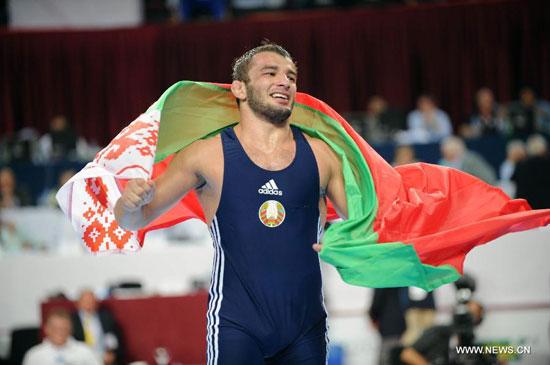 Belarus's Alim Selimau celebrates after winning the 84kg class of the Greco-Roman final
against Poland's Damian Janikowski at the 2011 World Wrestling Championship in Istanbul,
Turkey, on Sept. 13, 2011. (Xinhua/Ma Yan)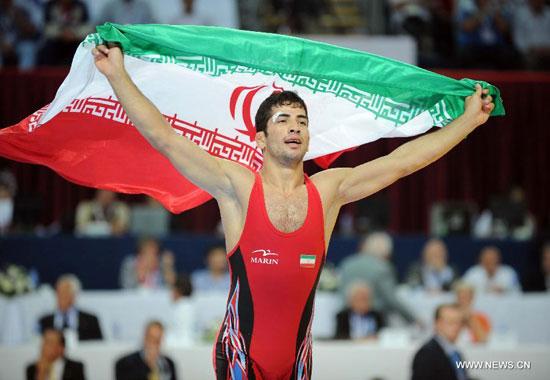 Iran's Omid Haji Noroozi celebrates after winning the 60kg class of the Greco-Roman final
against Kazakhstan's Almat Kepispayev at the 2011 World Wrestling Championship in Istanbul,
Turkey, on Sept. 13, 2011. (Xinhua/Ma Yan)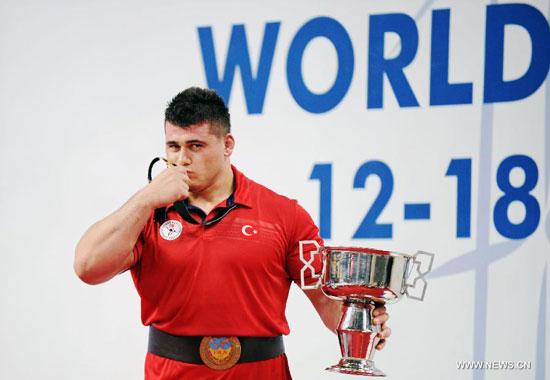 Turkey's Riza Kayaalp kises the gold medal during the awarding ceremony for the 120kg class
of the Greco-Roman at the 2011 World Wrestling Championship in Istanbul, Turkey, on Sept.
13, 2011. (Xinhua/Ma Yan)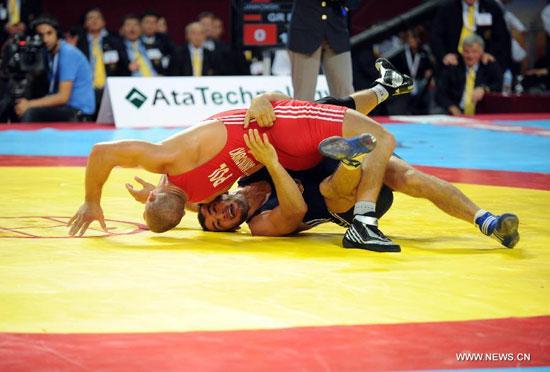 Belarus's Alim Selimau (Bottom) competes with Poland's Damian Janikowski during the 84kg
class of the Greco-Roman final at the 2011 World Wrestling Championship in Istanbul,
Turkey, on Sept. 13, 2011. Selimau won the match. (Xinhua/Ma Yan)
Related stories
Editor:Zhang Rui |Source: Xinhua