JIUQUAN, Sept. 28 (Xinhua) -- China's first space lab module Tiangong-1 is scheduled to be launched between 9:16 p.m. and 9:31 p.m. Thursday, a spokesman for China's manned space flight project said on Wednesday.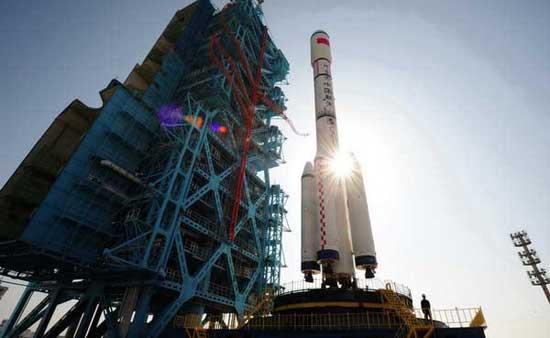 The 8.5-ton Tiangong-1 spacecraft and the Long March II-F rocket stand at the Jiuquan
Satellite Launch Center on Sept 20. The spacecraft is set to blast off at an appropriate
time between Tuesday and Friday. (Source: China Daily/Shu Dong)
Related:
China's first space docking to go on as planned: official
JIUQUAN, Gansu, Sept. 27 (Xinhua) -- China's first space docking will go on as planned despite the rescheduled launch of the unmanned space module Tiangong-1 following a satellite launching failure last month, according to a space program commander.
The experimental space station will conduct the country's first-ever space docking with the Shenzhou-8 spacecraft, which is scheduled to be launched in November, said Niu Hongguang, deputy commander-in-chief of the country's manned space program. Full story
Related stories
Editor:Zhang Rui |Source: Xinhua