Sources from Hoopchina.com, a popular Chinese basketball website, has stated that the National Basketball Association (NBA) will announce today that two more weeks worth of games from its regular season will be canceled after failing to reach a labor deal.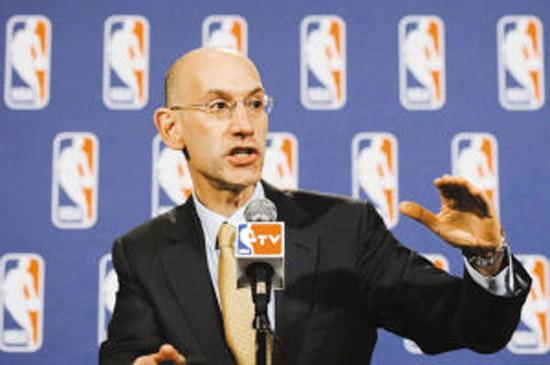 Deputy Commissioner Adam Silver addresses the media after the Board of Governors meeting on October 20, 2011 at the St. Regis Hotel in New York City. [Photo: Sina.com.cn]
The NBA canceled two weeks worth of games at the start of the month, which means that this season's opening game will now be postponed until November 28, 2011.
If no agreement can be reached it is likely that the opening game will be delayed even further.
Up until now, 100 games have already been removed from the fixtures list as part of the NBA's 2011-2012 season.
Editor:Zhang Jianfeng |Source: