Vendors on China's largest online business-to-consumer platform are selling human placentas, despite a Ministry of Health ban on such sales, www.xmnn.cn reports.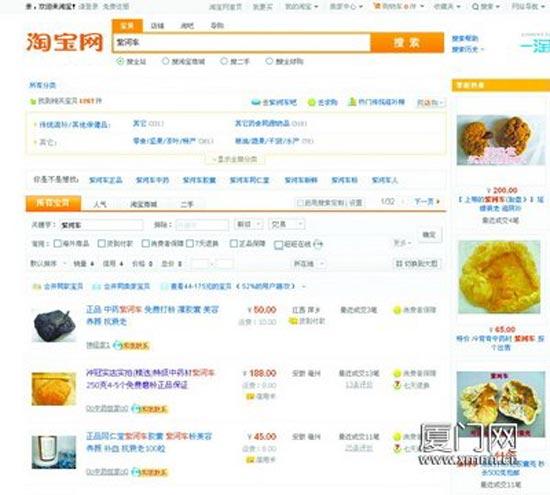 Many vendors on Taobao.com are selling placentas. [Photo: xmnn.cn.com]
Several hundred online shops are selling placentas, or "ziheche," on Taobao.com. One vendor said prices for placentas, which are used in traditional Chinese medicine, ranged from 50 yuan to 200 yuan (US$7.90-US$31.50).
Some online vendors said they purchased the placentas from maternity and pediatric hospitals and guaranteed the products' quality.
The Ministry of Health prohibits the sale of human placentas and requires hospitals to give them to women after they give birth. If the mothers do not want the placentas, the hospitals must dispose of them.
A doctor surnamed Li from No. 174 Hospital in Xiamen, southeast China's Fujian province said human placentas contain substances believed to cure asthenic diseases and asthma and are thought to be beneficial for physical therapy after an illness.
Eating placentas, however, could be dangerous, because the ones sold by individuals might contain infectious diseases.
Editor:Zhang Jianfeng |Source: CRI