Israeli President Shimon Peres said on Sunday that an attack on Iran's nuclear facility was "more and more likely," hours before the release of a UN report on the country's nuclear program.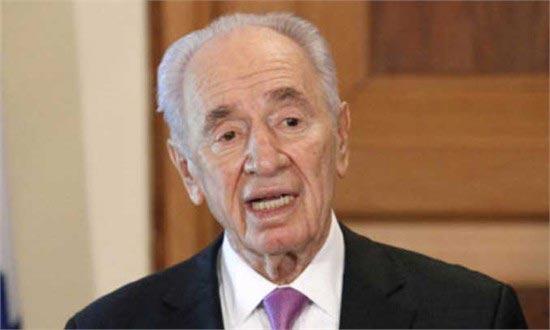 Israeli President Shimon Peres speaks during a press conference at the presidential palace in Nicosia on November 3, 2011. Photo: Getty
"The possibility of a military attack against Iran is now closer to being applied than the application of a diplomatic option," Peres told the Israel Hayom Daily.
"I don't think that any decision has already been made, but there is an impression that Iran is getting closer to nuclear weapons," Peres said. "We must stay calm and resist pressure, so we can consider every alternative."
Peres' remarks came after Israel successfully tested a land-attack missile Wednesday and a large-scale civil defense drill last week simulating the response to conventional and non-conventional missile attacks.
The Tel Aviv-based Haaretz newspaper reported that Israeli Prime Minister Benjamin Netanyahu and Defense Minister Ehud Barak had been seeking cabinet support for a preemptive attack on Iranian nuclear facilities.
The paper said that US officials had failed to reach an agreement with their Israeli counterparts that Tel Aviv would not launch surprise attacks against Iran without coordinating plans with Washington in advance.
A military official told CNN that the US is watching any Israeli military movements closely as well as those inside Iran.
In the past, US officials felt they had assurances from Israel that it would give warning to the US of any attack, but "now that doesn't seem so ironclad," the official said.
Li Jianwei, director of Middle East studies at the Shanghai Institute for International Studies, downplayed the possibly of Israel launching surprise attacks.
"A pre-emptive strike against Iran has always been an option for Israel, but before doing that, it has to coordinate with the US," Li told the Global Times.
"Recent uprisings in the Middle East and the European debt crisis have diverted the attention of the international society. By talking about attacks, Israel wants to bring the Iranian nuclear issue back to the spotlight before this week's UN report," Li added.
The International Atomic Energy Agency (IAEA) is set to release its new quarterly report on the Iranian nuclear issue among envoys on Wednesday.
Sources familiar with the document told Reuters that the report would support allegations that Iran has built a large steel container for the purpose of carrying out tests with high explosives applicable to nuclear weapons.
The report will flesh out and expand on concerns voiced by the IAEA over allegations that Iran had a linked program of projects to process uranium, test high explosives and modify a missile cone to take a nuclear payload.
But it is not believed to contain an explicit assessment that Iran is developing a nuclear weapons capability, Reuters reported.
In comments published yesterday, Iranian Foreign Minister Ali Akbar Salehi accused the IAEA of "political" behavior and said its report would be "baseless."
According to the Wall Street Journal, the US government plans to use the report to win international support for significantly strengthening economic sanctions and diplomatic pressure against Iran.
Wang Feng, a researcher at the Institute of West Asia and Africa at the Chinese Academy of Social Sciences, said, "An Israeli air or missile attack on Iran is possible, but the problem is how to prevent the incident from escalating and turning into an all-out war. Iran is too big for the West to swallow."
Also yesterday, French Foreign Minister Alain Juppe warned that military attacks on Iran's nuclear program could create a "totally destabilizing" situation in the region, adding that France would instead harden sanctions.
Separately, Wang noted that even if NATO is preparing for its next target, it would be Syria, not Iran.
"On one hand, compared to Syria, Iran is much stronger and has a relatively stable domestic situation. On the other hand, the West is exhausted after the Libya conflict, and they have their own problems to handle, such as the European debt crisis," Wang said.
Related stories
Editor:Zhang Jianfeng |Source: Global Times