2011 has certainly seen a lot of interesting stories and seen a lot of memorable events for the technology industry. From the passing of an industry icon to the ongoing battle for the smartphone and tablet markets, let's take a look back at some of the most impactful technology stories for 2011 as well as taking a look at what the new year might bring.
2011 in tech offered up its fair share of surprises. Alliances were formed. Addictions broken. The role of social media in fuelling social unrest kept commentators a twitter. Even the Royal Wedding was dubbed 2.0.
So what was the most memorable tech story of the year? Here's blogger Robert Scoble's view.
Robert Scoble said: "Steve Jobs, by far. I think 20 years from now or 100 years for now, people will still be talking about Steve Jobs. I don't know if they'll remember the iPhone or the iPad, but they'll certainly remember him."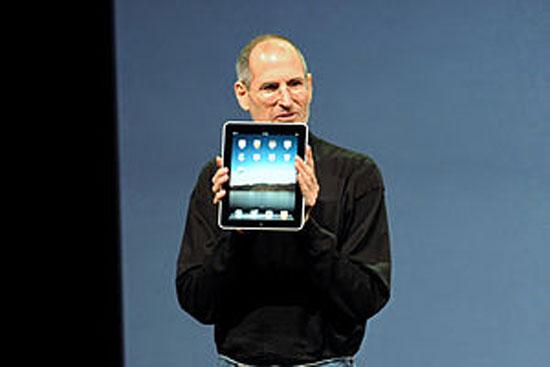 Steve Jobs while introducing the iPad.
Many will surely agree with that sentiment.
Apple's visionary co-founder died at the beginning of October following a long battle with pancreatic cancer. Just two months earlier, the company he'd started in a California garage in the mid 70s briefly became the world's most valuable firm by market cap.
The example set by the likes of Apple, Google & Facebook in Silicon Valley helped to inspire one of 2011's notable trends. European governments lined up to embrace the economic potential of technology ecosystems.
And Google executive chairman Eric Schmidt pleased more than the Parisians when he said the following at Le Web at year's end.
Google executive chairman Eric Scmidt said: "Silicon Valley needs a competitor."
So what do we have to look forward to in the year ahead?
Serial entrepreneur Sean Parker identifies what he'd most like to see in 2012. Serial said: "I'm hoping it's going to be related to politics and social change. So we're seeing the power of mediums like Twitter and Facebook with regard to social change and activism in the Occupy Wall Street movement, you know, the Arab Spring and so forth. What we don't have are good organizing tools so that institutions which have hierarchy, which have management, can actually leverage the power of social media to get things done in a consistent and sustainable way."
Parker has a pretty good track record at spotting trends early. So does Tyler Brule, editor in chief of Monocle magazine. Parker is an investor in Spotify which just launched a radio app. Monocle has just launched an internet based radio station.
Monocle editor in chief Tyler Brule said: "Radio is interesting because it's light on its feet. It's highly mobile."
And with so much content available through downloads, Brule believes there is renewed currency in media that is truly of the moment.
Tyler said: "And had this big debate, should it just be a collection of podcasts - and course you can download all the shows, or should we really have the clock running. When its midday in London and we go live in London. A commentator - Peter York who was visiting recently said 'live is the new black' and I agree with him."
Scoble says this increased emphasis on realtime communications will also take television in new directions.
Robert Scoble said: "I think the Olympics are going to be very interesting because we're going to have tablets. Whether it's a Windows 8 tablet - Windows 8 is going to be a big deal - or an iPad or an Amazon tablet. We're going to be able to Twitter and Facebook with people around the world, so there's a social aspect to this TV thing and there's going to be a directory in front of us where we can change shows, or channels or maybe even camera angles just by clicking a button."
Whatever the medium, shared experiences continue to be as valuable as ever.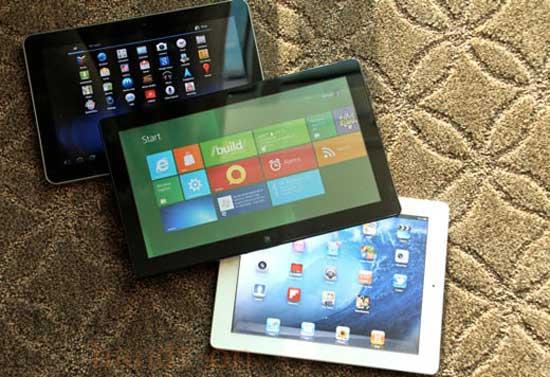 Samsung Windows 8 Tablet Gets Previewed.

Editor:Zhang Rui |Source: CNTV.CN