If beauty is in the eye of the beholder, so is ugliness. In this year's list, you will find some of the ugliest, or most controversial architectural buildings in the world.
NO.10 Petrobras Headquarters, Rio De Janiero, Brazil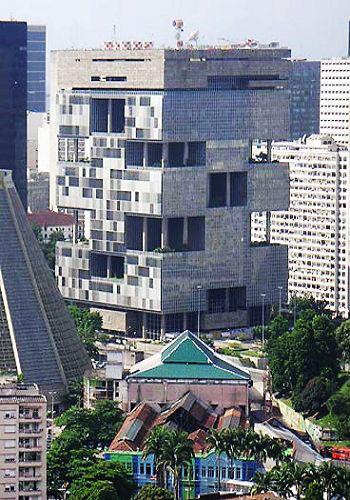 Petrobras Headquarters, Rio De Janiero, Brazil
[media-1.web.britannica.com]
In a way you have to admire Petrobras for its audacity. After all, it is not every leading multi-national firm (the energy company is the biggest in Latin America) that chooses to house its showpiece headquarters in a building that's as awful as this. A cross between a Lego tower and a bombed-out shell, quite why the company went with this dreary block is unclear.
Rio's downtown Centro area is regarded as one of the more dangerous areas in the city to wander after dark so at least the war-torn feel of the Petrobras Building makes a modicum of sense in its local context. The building is at least in good company. Its next door neighbor is Rio De Janeiro Cathedral, an equally controversial (read ugly) example of concrete brutalism.
NO.9 Fang Yuan Building, Shenyang, China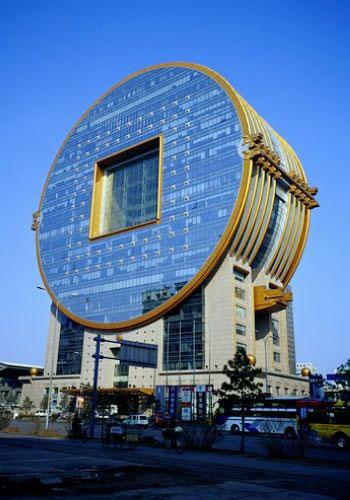 Fang Yuan Building, Shenyang, China [30.media.tumblr.com]
Like most of the buildings on our list, this effort is distinctive if not distinguished. Architect CY Lee–who did a much better job with his Taipei 101 skyscraper over in Taiwan–wanted to fuse cultures by merging an old Chinese coin, complete with square cut-out, with a contemporary modern office block.
Unfortunately, the result is about as alluring a blend of East and West as a portion of soggy chips smothered in gloopy Chinese curry sauce-a favored post-pub offering in the United Kingdom. The circular design looks incongruous while the plate glass windows and concrete base are depressingly run-of-the-mill.