According to the traditional custom, Tibetans would always dress up to get ready to receive the good luck and happiness of the up-coming year on December 29th of Tibetan lunar calendar, wiping off unlucky and ominous things from last year.
Reporter from Tibet.cn visited the "Snow Beauty Hairdressing and Bath Salon" on Deji Road of Lhasa, early in the morning on lunar December 29th.
Unexpectedly, there have already been some customers waiting for hairdressing service or bathing with the whole family.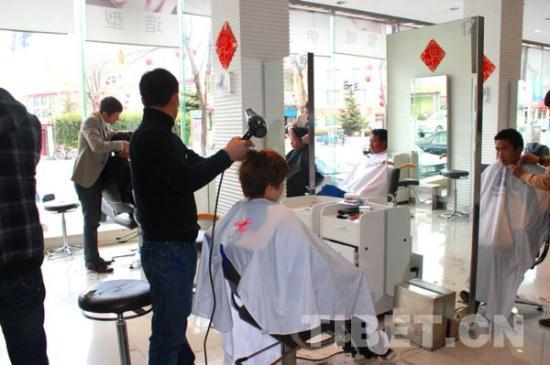 Customers in the hairdressing salon.[Photo/Tibet.cn]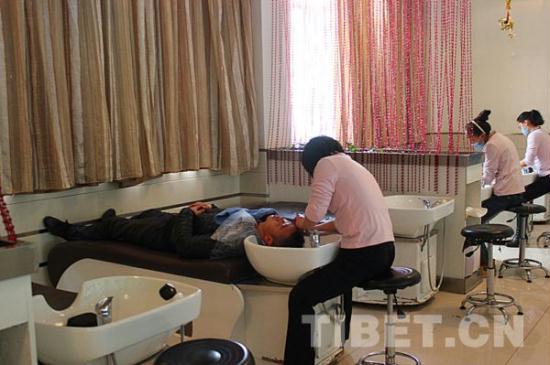 Hairdressers get a real busy day today.[Photo/Tibet.cn]
"I came here early intentionally because I'm afraid that there will not be my place if I was late," said by customer Yangjen who invited her parents to take a bath together, "I want to take the opportunity to give my parents some pleasure by treating them with saunas and massages."
Many customers are doing hairdressing in the hairdressing zone. The hairdresser in the salon told the reporter that there were really lots of customers today and he was too busy to have his breakfast.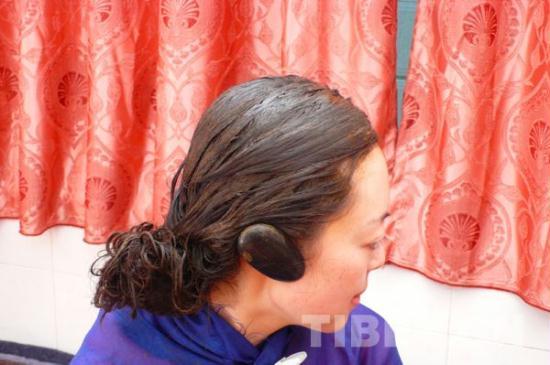 It's affortable to dye hair at home.[Photo/Tibet.cn]
Of course, there are many people who do hair dye at home. As for Metok, she is doing hair dye at home for her mother. "There are too many people in the hairdressing salon, so I do hair dye for my mother at home. I color my hair wine red because I want a good luck in the New Year!"
Besides doing hair dress and bath, it's a "mission" for many people to buy new clothes. In the business districts of Lhasa, clothes shops are filled with consumers.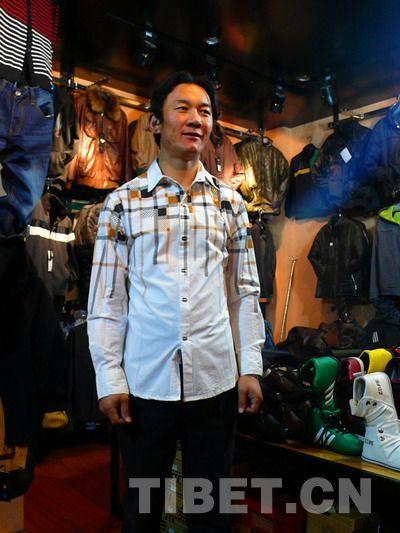 A local Tibetan is trying on new clothes in the shop.
[Photo/Tibet.cn]
"I will spend the whole day today to buy himself and his family new clothes, so that everyone can have a happy New Year," said by Sonam.
Related stories
Editor:Wang Lingfei |Source: China Tibet Online