A collection of the world's most delicious strawberries are on display at the Strawberry Expo Garden in Beijing's Changping district, a delectable attraction that has garnered a great many visitors since its opening on February 18th.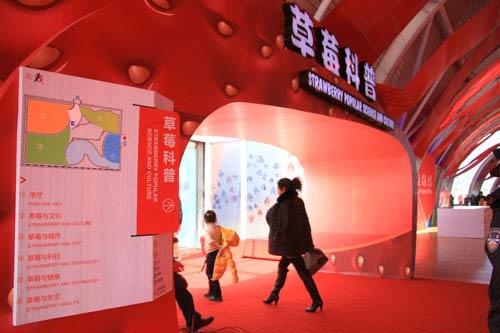 The Strawberry Expo Garden was deliberately constructed for the 7th International
Strawberry Symposium. [Photo: CRIENGLISH.com]
As the premier event for the 7th International Strawberry Symposium, the exhibition is an attempt to introduce varieties of strawberry products from around the world to farmers as well as the average consumer. Initiated by the International Society for Horticulture, the symposium is held every four years, and this is the first time the event has been held in an Asian country.
Besides activities for the youngsters such as making strawberry cakes, the exhibition also hosts forums on strawberry farming and breeding with nearly one thousand international experts.
Changping district has an annual strawberry output of ten million kilograms which bring in proceeds of over 250 million yuan per year.
Those who haven't been to the Strawberry Expo Garden still have a chance as the gates will close on February 22.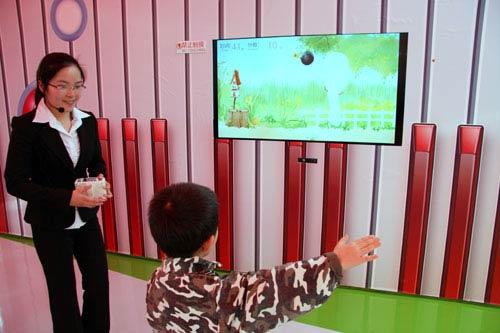 A child plays a video game in one of the exhibition rooms at the Strawberry Expo
Garden in Changping district, Beijing. [Photo: CRIENGLISH.com]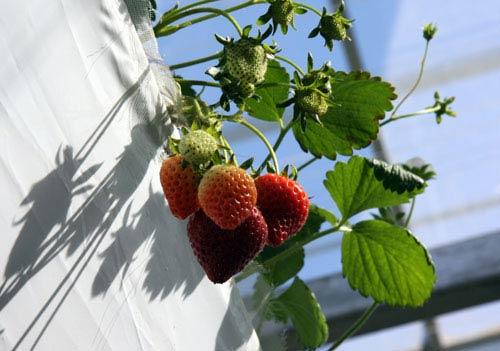 Varieties of strawberries are on display in the green house at the Strawberry Expo
Garden in Changping district, Beijing. [Photo: CRIENGLISH.com]
Editor:Sun Luying |Source: CRI