SHANGHAI - China's e-commerce giant Alibaba Group Holding Ltd has reiterated its aim of selling medicine online after a license dispute that halted the program.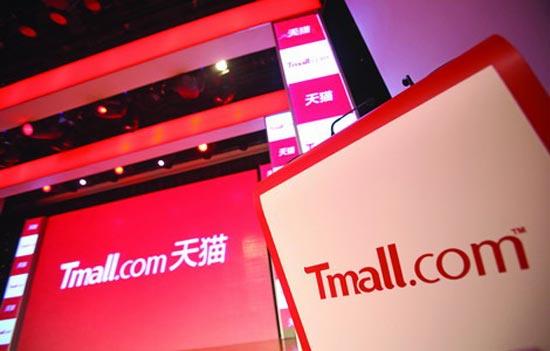 Tianmao, which was earlier known as Taobao Mall, is the business-to-customer arm of Alibaba Group Holding Ltd. [Photo / China Daily]
The online drugstore, which launched in June 2011, will reopen "anytime soon", according to Yan Qiao, a public relations officer.
Tianmao, which was earlier known as Taobao Mall, the company's business-to-customer arm, is "in hot negotiations with pharmacies that wish to join the Tianmao platform", Yan said on Tuesday. He said a handful of deals had been signed, but he declined to identify the partners.
He also denied media reports that the channel would resume operations by the end of February. "All preparations are under way, but we do not want to set a timetable. We are open to all drugstores that are qualified to sell online," Yan said.
In June, five top chain drugstores across the country stepped up cooperation with Tianmao by introducing 10,000 products to the portal. They were Shanghai-based ForMe Drugstore, Beijing-based Golden Elephant Medicine, Hangzhou-based Jiuzhou Drugstore, Jiangxi Kaixinren Drugstore Chain Co Ltd and Yunnan Baiyao.
Yet after a sizzling debut, local drug authorities in Zhejiang province (where Alibaba is headquartered) bought a halt to Tianmao's ambitions, as it wasn't licensed to sell medicines online.
National regulations state that two licenses are required to open an online pharmacy. The online information service license allows companies to display medicine online, while the online trading license, which enables online transactions, is restricted to drug-retailing enterprises.
Pharmacies can sell non-prescription drugs, healthcare items, medical instruments and birth control products online. Sales of traditional Chinese medicines are also brisk, but they are categorized as "food".
State Food and Drug Administration data show that 3,588 companies have obtained the online information service license, but just 101 companies have authorization for online drug trading.
Third-party platforms such as Tianmao must revamp their drugstore sites to comply with the law.
Yan said the company had adjusted its operations by redirecting Tianmao users to the homepages of various pharmacies so that all transactions were completed on their websites.
ForMe Drugstore, the largest chain drugstore in Shanghai, has renewed its agreement with Tianmao and is looking forward to the re-opening, according to Shi Daquan, manager of ForMe's online business sector.
"To my knowledge, there are about 20 pharmacies that will work with Tianmao under the new framework," Shi said on Tuesday. The company will introduce more than 3,000 items to the Tianmao platform.
As the first pharmacy to tap into Tianmao for online drug sales, ForMe benefited from the portal during its beta-test period, when daily orders jumped fourfold in June.
Shi said ForMe's online distribution channel accounted for only 3 percent of total sales, so he had high hopes for the partnership, which he called a "win-win situation".
"ForMe puts a premium on the quality brand image of Tianmao and its huge user base," he said. "But the platform with integrated resources offers both opportunities and growing competition."
Online drug retailing in China is in its infancy, with sales accounting for less than 0.05 percent of the 150 billion yuan ($23 billion) in total industry revenue, said a doctor at the Shanghai Ninth People's Hospital, citing data from the China Association of Pharmaceutical Commerce.
"In developed economies, the figure reaches 15 percent and beyond. "
Hospitals and drugstores are the top two sources for medical retail sales, said the doctor, but a study by the South Medicine Economic Research Institute suggested that the market share of third-party outlets would outweigh that of retail drugstores by 2020.
These forecasts have drawn more players into the fledging market. 360buy.com, a B2C online marketplace best known for selling electronic appliances, plans to form an online medicine sales joint venture with Jointown Pharmaceutical Group Co Ltd, the country's largest privately owned medicine distributor.
E-Commerce China Dangdang Inc is said to be making similar moves with some drugstore vendors.
Editor:Zhang Jianfeng |Source: China Daily