PARIS - Former IMF chief Dominique Strauss-Kahn faces a second day of questioning by police on Wednesday after spending a night in prison over allegations of dealings with a prostitution ring run from the northern French city of Lille.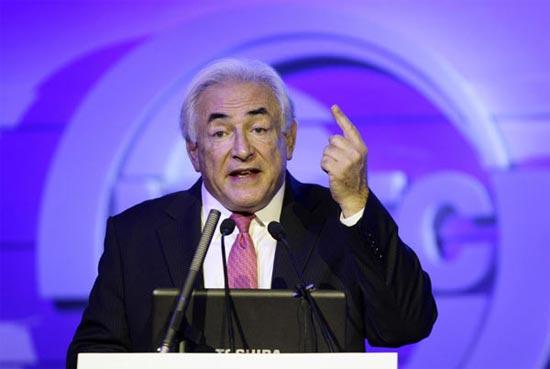 Former International Monetary Fund (IMF) chief Dominique Strauss-Kahn of France delivers a speech during an economic forum in Beijing December 19, 2011.[Photo/Agencies]
Strauss-Kahn, a former finance minister seen as a strong contender for France's 2012 presidential election until a sexual assault case in New York last May brought his ambitions to an abrupt halt, could be held until Thursday morning.
The investigation is focused on allegations that a prostitution ring supplied clients of Lille's luxury Carlton Hotel. Police want to establish whether Strauss-Kahn knew that women at parties he attended in Paris and Washington were prostitutes.
He could be deemed free of suspicion, or may be placed under formal investigation for benefitting from misappropriated company funds if investigators conclude that he attended sex sessions with prostitutes that company executives used expense accounts to pay for.
Either way, he could face an uncomfortably timed release from custody on Thursday, with President Nicolas Sarkozy, who he once dreamed of ousting from power, due to arrive in Lille that day for a pre-planned election campaign visit.
Strauss-Kahn made no comment to a crush of reporters and photographers as he arrived by car for questioning early on Tuesday at Lille police station.
Strauss-Kahn, 62, quit his International Monetary Fund post after he was accused last May of trying to rape a New York chambermaid, although criminal charges were later dropped.
Linked later to the Lille affair, Strauss-Kahn asked to speak to police about the case.
Strauss-Kahn's lawyer Henri Leclerc has said his client had no reason to think the women were prostitutes.
"People are not always clothed at these parties. I challenge you to tell the difference between a nude prostitute and a classy lady in the nude," Leclerc told French radio in December.
Related stories
Editor:Zhang Jianfeng |Source: China Daily