The Beijing Municipal Environmental Protection Bureau announced on Monday that PM2.5 monitoring standards are being implemented around the Chinese capital, and purchases of this type of equipment will be put up for public bidding, Beijing Business Today reports.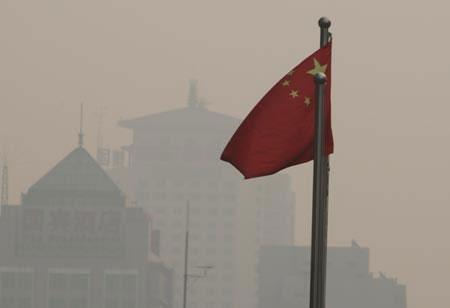 Following a widespread internet campaign, China's government plans to monitor PM2.5
levels in four municipalities, 27 provincial capitals and three key industrial
regions start 2012.[File photo: Xinhua]
The number of PM2.5 monitoring stations on Beijing streets will be increased to 35.
"About 1,500 monitoring stations will be set up all around China, which will cost over 2 billion yuan with an annual increase of 100 million yuan," said Wu Xiaoqing, vice minister of environmental protection.
Pan Yuhong, an environmental protection industry analyst at China Investment Corporation, stated that the relevant industries in environmental protection and air purification should take the opportunity to further develop and improve their performance.
In a response to previous reports that the locations for the monitoring stations were not scientific enough, Hua Lei, deputy director of a Beijing PM2.5 monitoring station, said that the location of monitoring stations in Beijing were not specifically provisioned.
"Locations that are full of people and teem with activity will not be chosen, but roadsides and gardens along the street will be great monitoring spots," she added.
Related stories
Editor:Zhang Pengfei |Source: CRI