The International Football Association Board (IFAB), the governing body that determines the laws of football, made its decision on Thursday at a special session convened in Zurich, allowing goal-line technology to be used in future games.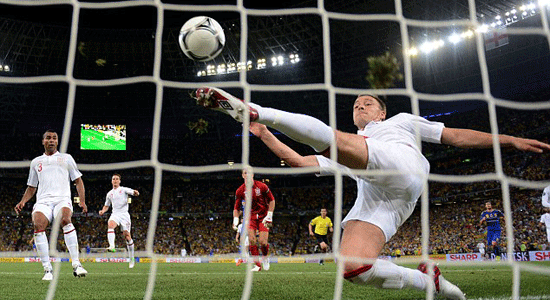 John Terry was too late to stop Marko Devic's shot crossing the line - but the goal was not given.
The decision was taken unanimously by IFAB members made up of representatives from four pioneering football associations of Britain and Federation Internationale de Football Association ( FIFA). It is expected to be applied by football associations worldwide.
Two equipment providers, goalref and hawk-eye, are approved for a final installation test at each stadium before the systems can be used in "real" football matches.
The IFAB says at a press conference following the session that goal-line technology is expected to came into use at the 2013 Club World Cup in Japan, as well as the 2014 FIFA World Cup in Brazil.
Two other rules are also being made at Thursday's special session.
One enables the use of two additional assistant referees at each games and permits match officials to use communication equipment.
The other allows players the wear of headscarves.
Editor:James |Source: Xinhua