A group of Chinese female pilots have recently made their first solo flights in the J-10 combat aircraft, becoming the first female air force pilots capable of flying the multirole aircraft — the country's most advanced fighter jet.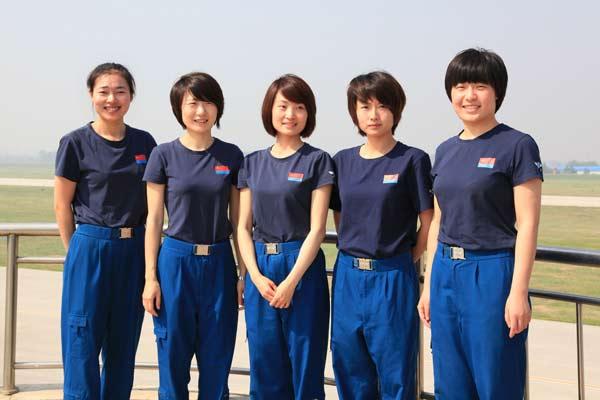 Chinese female pilots of the J-10 combat aircraft pose for a picture Jul 29, 2012. [Photo/Xinhua]
The five female pilots completed solo flights and missions navigating the J-10 on July 29 and 30, the PLA Daily reported on Wednesday.
The flights took place in an airfield in North China, the paper said, without identifying the airfield's name.
J-10, F-10 Vanguard, is a fighter jet also known as the designed and produced by the Chengdu Aircraft Industry Corp.
The aircraft, called the "Vigorous Dragon" in the West, is a multirole combat aircraft capable of air-to-air combat and ground-attack missions.
The paper said the five women were among China's first group of 16 female pilots. They have served in the air force's combat troops after graduating from domestic flying colleges in 2009.
He Xiaoli, one of the five pilots, has participated in a fly-over of Tian'anmen Square during the National Day Parade in honor of the 60 anniversary of the People's Republic of China, the paper said.
Given the strict training and their diligence, the female pilots can do what men can, Wang Qin, one of the group's instructors, was quoted as saying.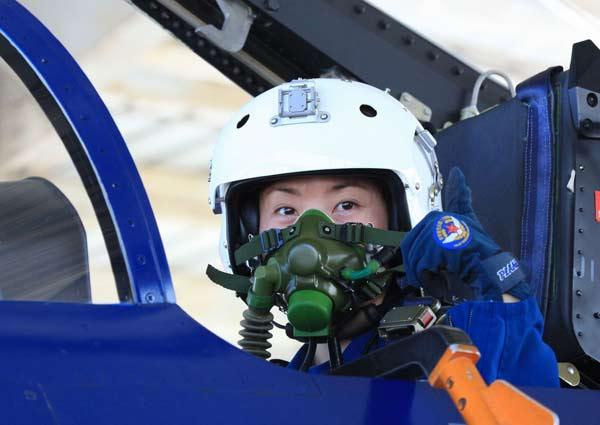 A female pilot prepares for a flight in the J-10 combat aircraft Aug 15, 2012. [Photo/Xinhua]
China has trained nearly 500 female pilots since women were first permitted to enroll in flight schools in 1951, the paper said.
Those female pilots have completed various missions, ranging from flying transport planes, conducting air detection to fighting in military exercise or providing rescue and relief work in emergencies.
In 2005, China's air force began to recruit female combat pilots, following the global trend to enable women to enter military service in the air.
In addition to China, 15 other countries have female fighter pilots, including the United States, Britain, Germany, Spain, Israel and Pakistan.
The paper said China will further train female pilots in flying more types of planes including bombers, early-warning aircraft and tanker aircraft.
The special group has became a cradle of and talent pool for the astronaut corps, as Liu Yang, China's first woman in space, was served as a female pilot in the air force before she was selected as an astronaut.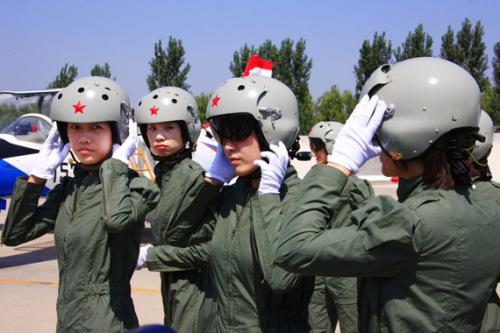 File Photo: Chinese female pilots of the J-10 combat aircraft
Editor:Qin Xue |Source: China Daily