By CCTV.com Zhang Jingya
The Bollywood music and dance drama "Taj Express", for whose China tour a press conference is held in the Indian embassy in Beijing on December 27th, is hitting the road. Its nationwide tour has kicked off in Nanchang and Haikou, and it is going to thrill audiences in Beijing and other cities in China.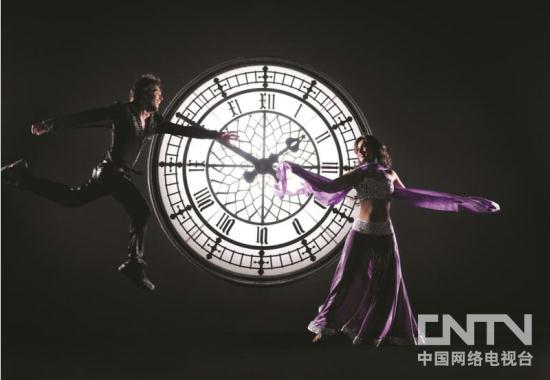 Stage still of Bollywood musicial "Taj Express"
"Taj Express" not only has the typical Bollywood-style show, but also a name card of the incredible Indian culture mixing with the new India's pop and Bollywood culture with deep rooted traditions, and features over 300 extravagant costumes, 500 accessories, spectacular sets, and magical and toe-tapping music.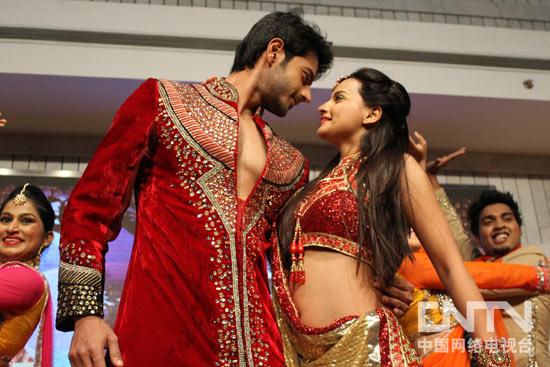 Dhruv Bhandari (center left), leading actor, and Vandana Joshi (center right),
leading actress of Indian musicial "Taj Express" dance a live show at the
press conference of its China tour in Beijing on December 27. (Photo by
CCTV.com/Zhang Jingya)
The story of the show is about a poor boy named Vasu who made an unforgettable journey with his muse Meera, a girl from a wealthy family. It makes an exhilarating and vibrant journey from Mumbai, the city of dreams, to Agra, home to the Taj Mahal, the famous love place. During the journey, refreshing snippets from India's rich and diverse heritage were served.
"When the audiences come to watch the show they would learn more about India, a whole new India, and a real India," said the producer and director of "Taj Express" Shruti Merchant to the media.
Stage still of Bollywood musicial "Taj Express"
But how about the feedback of the English language show among the Chinese audience? Does the language constitute a barrier? The starring role in Taj Express Dhruv Bhandari gives reporter his answer.
"I was amazed by the emotional connection with the audience because they dance when I dance, they cried when I cried. I love the response. It's a great feeling."
The show premiered in Nanchang and later in Haikou in December of 2012. Now it will tour China for two months' time in Beijing, Xiamen, Wuhan, Zhongshan, Guangzhou, Shanghai, Shenzhen.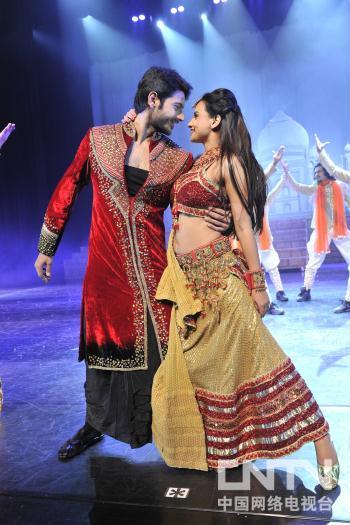 Stage still of Bollywood musicial "Taj Express"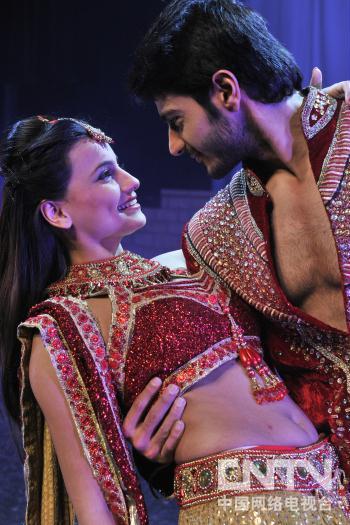 Stage photo of Bollywood musicial "Taj Express"
Related stories