The chairman of west China's Tibet Autonomous Region pledged on Thursday night to resolutely safeguard national unity and security, and maintain stability in the plateau region.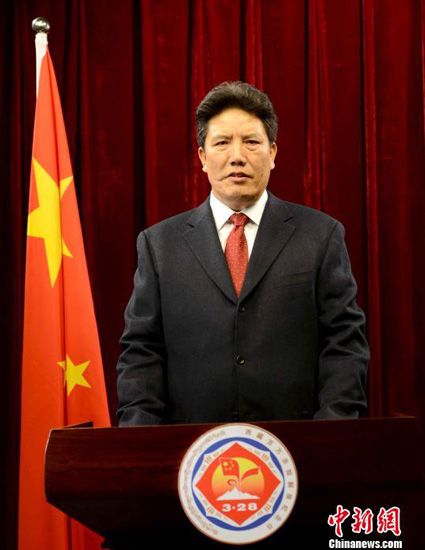 Tibet chairman vows to safeguard national unity
Losang Jamcan made the remarks in a televised speech on regional television to mark the 55th anniversary of Serfs' Emancipation Day.
Authorities designated March 28 as the day to commemorate Tibetan democratic reform that ended the feudal serf system in 1959. The reform freed one million Tibetan serfs, or 90 percent of the region's population at that time.
The per capita net income of farmers and herdsmen in Tibet hit 6,578 yuan (1,071 U.S. dollars) in 2013, marking double-digit growth for 11 consecutive years, Losang Jamcan said.
The number of people living in poverty in Tibet was reduced by 128,000 last year. A housing project with an investment of 28 billion yuan that had taken eight years to build was completed in 2013 and 2.3 million farmers and herdsmen have moved into modern houses, he said.
"The hostile forces from the west and the Dalai clique not only ignore the massive development and progress in Tibet, but also strongly attack and refute the development path of Tibet," according to the chairman.
"We can not have any illusions on the Dalai clique," he said, adding, "We should crack down on any separatist and sabotage activities."