China Fashion Week concluded on Monday in Beijing. Chinese designer Simon Gao presented his latest collection at the closing night. Let's see some final highlights from the runway.
Striking a strong note, marking the end of China Fashion Week...
Chinese Designer Simon Gao presented his collection, which wowed audiences at London Fashion Week earlier this year. Using mostly dark colours, the collection communicates how women mellow over time to attain the full height of attractiveness.
While with colour blocking and simple lines and cuts, the men's wear features a youthful and fun look.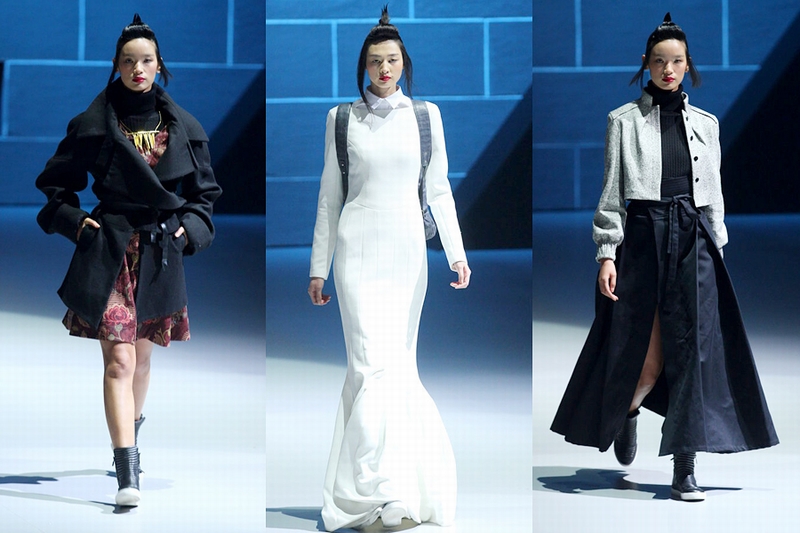 China Fashion Week concluded on Monday in Beijing.
Zhang Qinghui, vice president of China Fashion Association, said, "I'm amazed by the show. From the choice of fabrics to the patterns of the clothes, I have seen a breakthrough from the designer."
Now in its 17th year, China Fashion Week is full of positive energy regarding homegrown design.
Following fashion weeks in New York, London, Paris and Milan, China Fashion week opened on March 24.
China Fashion Week concluded on Monday in Beijing.
And this year young designers were the main force of the week, as they have gradually increased their weight in China's design world.
"China Fashion Week has been improving over the years. We have seen young talented designers emerging and continuing to grow every year, injecting new energy into the industry. We will continue to give attention to the growth of young designers and home-grown brand names," Zhang said.
China Fashion week's next event featuring the 2015 Spring/Summer collection will open on October 25th.