As more international high street brands set up shop down under, several local labels there have felt the pinch of increasing competition. Australian designers say they're hoping the Fashion Week will boost their struggling industry.
Never judge a book by its cover. Behind the glamour of Australian fashion lie deeper concerns in the industry, as local brands struggle to compete with global fashion houses.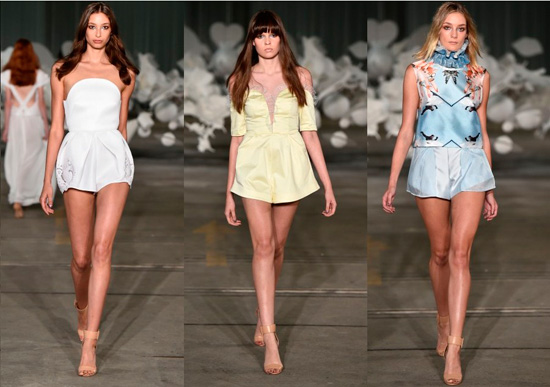 Australia Fashion Week
"They're competing against the international high street, so stores like Zara and H&M coming in, who are able to translate runway looks for consumers at an affordable price point. They haven't had to compete with that before." said Assia Benmedjdoub, Editor, Ragtrader.
"Fast fashion" stores and luxury brands are both increasing their presence across the country. And the growth of online shopping from overseas retailers, coupled with hefty rent rises, have reportedly pushed some local designers to the breaking point.
Australian fashion designer Jayson Brunsdon has made his business smaller but stronger, closing down stores, ending exports, and moving into homewards.
"It was very dire at the time and it was crucial that we downsized to survive, and diversified into different product lines." said Jayson Brunsdon, Australian Fashion Designer.
But while the local market remains tough, there are bright spots. Toni Maticevski is one of a handful of Australian designers who manufactures at home. He's begun exporting to Europe, Asia and the Middle East since last Fashion Week. He says the export market is now a top priority.
"Exporting is kind of becoming to about 50 per cent of the business now. A year ago it was at zero per cent." said Toni Maticevski, Australian Fashion Designer.
More than 27,000 people and at least 20 buyers from major international retail and online stores are attending this year's Fashion Week. And while competition is fierce, so are the incentives for local labels to compete on the global stage.


Australia Fashion Week
Australia Fashion Week

Australia Fashion Week