The annual London Book Fair is seeing a stronger Chinese presence, after the country was highlighted in 2012. This year, from books to apps, from literature to language, Chinese culture and life are being showcased in an even more comprehensive way.

A new biannual magazine of contemporary Chinese literature, poetry and essays is launched at the fair's opening day. Chinese Arts and Letters are dedicated to bringing the work of China's leading literary authors to an English speaking audience.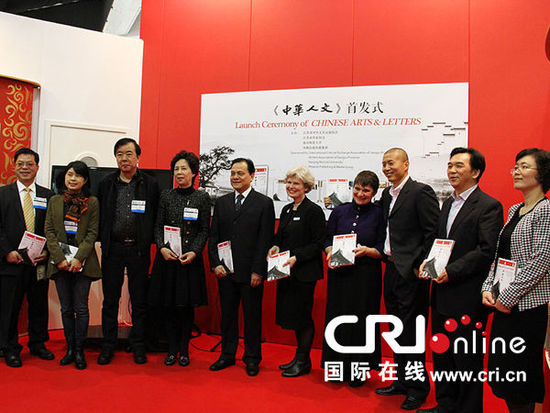 The annual London Book Fair is seeing a stronger Chinese presence.
"The more opportunities there are to present contemporary Chinese literature in English, the more opportunities there'll be for those writers to be published in the UK. So initiatives like Chinese Arts and Letters will be very very positive fact in an increasing understanding and knowledge of contemporary Chinese writing," said Cortina Butler, literature director of British Council.

Jacks Thomas, director of the London Book Fair, believes that publications like this are long overdue.

"I know from my work with the China Market Focus two years ago here at the London Book Fair, which is the biggest market focus programme we've ever done. With 30 Chinese writers, we discover wonderful new voices that were able to be translated into English. For me, it's a completely fantastic and logical next move that we have a magazine that introduces those new voices and also the people behind them. I think it's just the most superb development in Anglo, Chinese relations in the literary world," Jacks Thomas said.

Apart from traditional publishing, an innovative Chinese language app is being launched at the fair. The Ipad app is designed to help English speakers learn Chinese in a simple, interactive and fun way.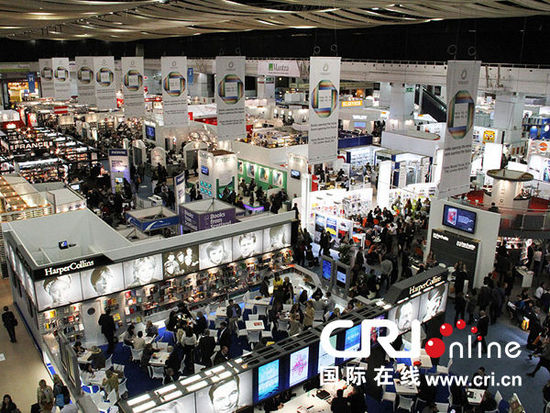 The annual London Book Fair is seeing a stronger Chinese presence.
Linguap Chinese, developed by a Chinese and British partnership, aims to offer a unique approach to the complicated process of learning to write Chinese characters.
"We know that one of the major problems for English speakers to learn Chinese is managing the strokes. The app, rich in pictures and illustrations, well shows the direction, the style and the flow of each character," said Li Ping, deputy director of The Commercial Press.

Developers say the application was created in response to the increasing demand for learning Chinese among English speakers.

"I think in the west now, there's a huge interest in learning Chinese. We recognize that China, in the last 20 or 30 years is a major member of the international community. Western companies need to learn Chinese to build up their relationships," said Allen Jones, finance director of Communicarta Ltd.

The fair's organizers say they are committed to getting Chinese publishers out there into the international publishing world, and also for international publishers to discover the vibrancy of China's publishing industry.