The Queen of Denmark, Margrethe II, has visited the Memorial Hall of the Victims of the Nanjing Massacre. The Queen, accompanied by her husband Prince Henrik, is the first sitting foreign head of state to visit the hall.
A visit to recall history and remember heroes. Margrethe II and Prince Henrik were impressed by an old photo of Bernhard Arp Sindberg, a Dane who offered his support to Chinese refugees during the Japanese invasion of China.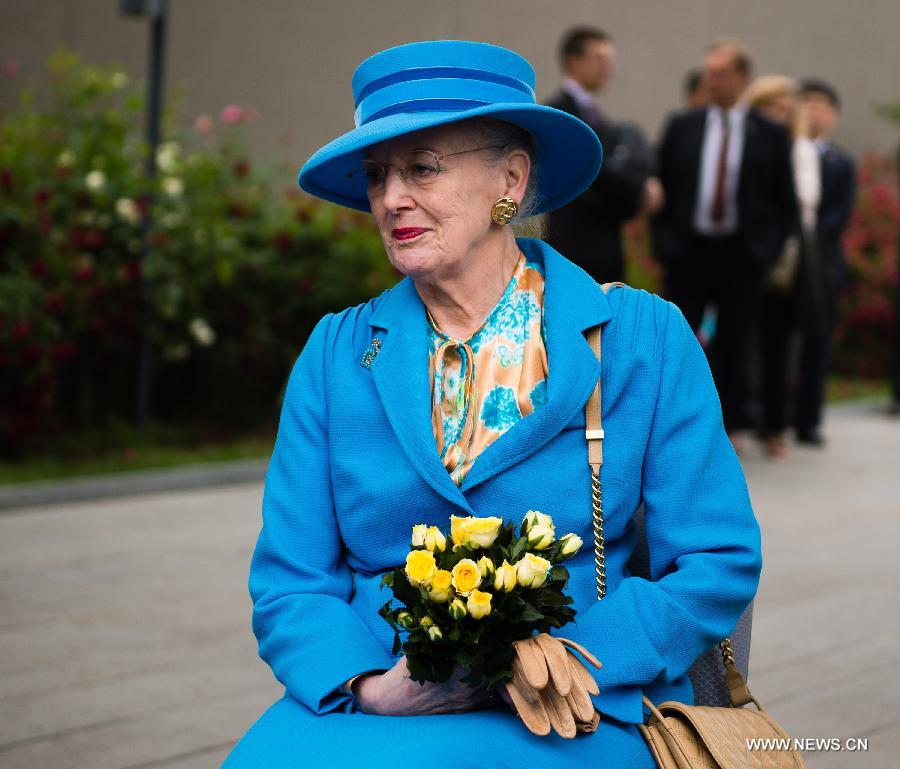 Queen of Denmark Margrethe II visits the Memorial Hall of the Victims in Nanjing Massacre by Japanese Invaders, in Nanjing, capital of east China's Jiangsu Province, April 27, 2014. (Xinhua/Li Xiang)
Sindberg, then 26, worked at a concrete factory in Nanjing when the war broke out in 1937.
In just six-weeks, the Japanese military unleashed a campaign of rape, murder, arson and other countless crimes, resulting in 300,000 people killed.
Sindberg is credited with saving more than 20,000 Chinese people by providing them with food and shelter.
The Queen said the Memorial Hall records the darkest part of history in 77 years. "We cannot change the cruel history, but can learn a historic lesson and experience from it. Today, we commemorate Sindberg. We need not only to review the past, but also need to face up to the future," she said.
During the visit, Margrethe II also met with a survivor of the massacre, Su Guobao. The 87-year old told the Queen that his family stayed inside the refugee camp started by Sindberg, and it was with his assistance that his whole family survived.
Su also met Sindberg's granddaughter, who accompanied the Queen on her visit to China.
"Thanks for your family, thanks Mr. Sindberg, and Denmark," Su said.
Margrethe II and Prince Henrik watered a tree symbolizing peace, on the square outside the Memorial Hall.
They also laid down a yellow rose, named by Sindberg's hometown as "Forever Nanjing, Sindberg Yellow Rose" in 2004. The flourishing roses represent the long-lasting friendship between China and Denmark.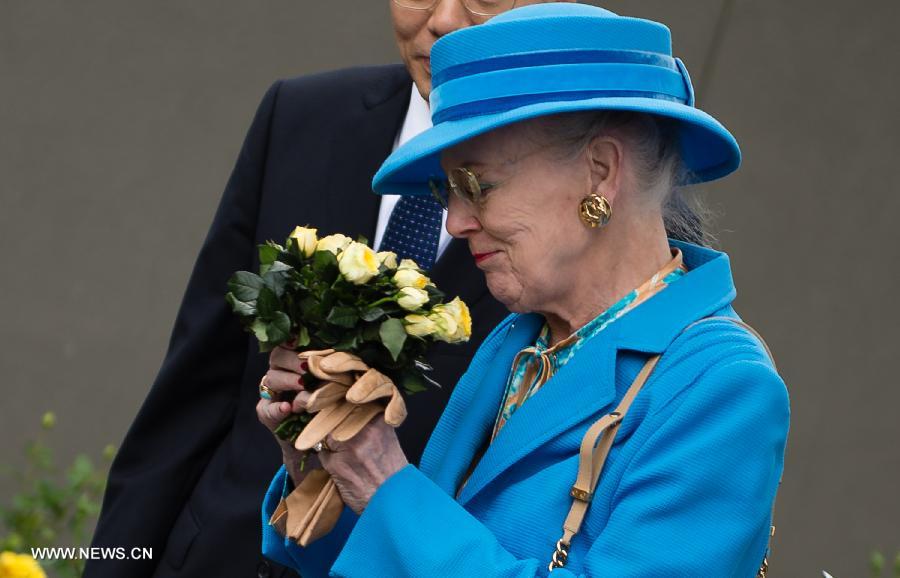 Queen of Denmark Margrethe II holds a bunch of "Sindberg yellow roses", while visiting the Memorial Hall of the Victims in Nanjing Massacre by Japanese Invaders, in Nanjing, capital of east China's Jiangsu Province, April 27, 2014. (Xinhua/Li Xiang)