Russian President Vladimir Putin has attended a ceremony in Moscow honoring those who lost their lives during the Second World War. The service was held a day before Friday's Victory Day Parade.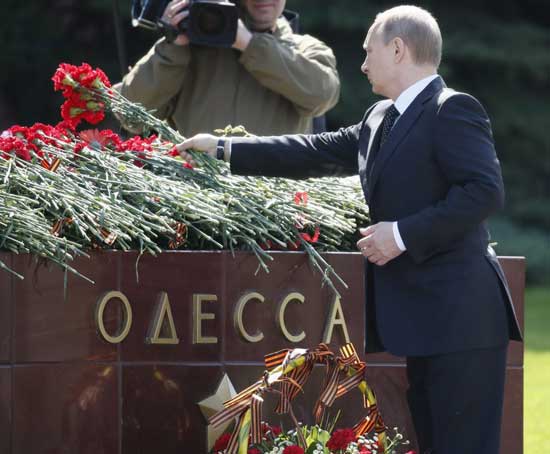 Russian President Vladimir Putin lays flowers at the tomb of the Ukrainian city of Odessa, which was awarded the title of 'Hero City' in 1945, during a wreath-laying ceremony at the Tomb of Unknown Soldier outside the Kremlin in Moscow, Russia, 08 May 2014.
Putin laid a wreath at the Tomb of the Unknown Soldier, and placed flowers at Moscow's Hero Cities memorial.
The event was also attended by Russian Prime Minister Dmitry Medvedev and Russian army veterans. Russian leaders later inspected a guard of honour who marched past the memorial.