Premier Li Keqiang is now in Kenya, the last leg of his four-nation visit to the continent. Li has been greeted by Kenyan President Uhuru Kenyatta and Deputy President William Ruto at the airport in Nairobi.

The premier says China and Kenya have traditionally enjoyed a good friendship, and the bilateral ties have developed in a sustained and stable manner. Li said the two countries have forged a broad, multi-faceted pattern of cooperation, to become genuine partners. The Premier is expecting frank discussions on issues of common concern when he meets with Kenyan leaders and will push forward the China-Kenya comprehensive cooperative partnership.

Before arriving in Kenya, Premier Li was in Angola, where he met with Angolan President Jose Eduardo dos Santos and Chinese medical workers assisting the country.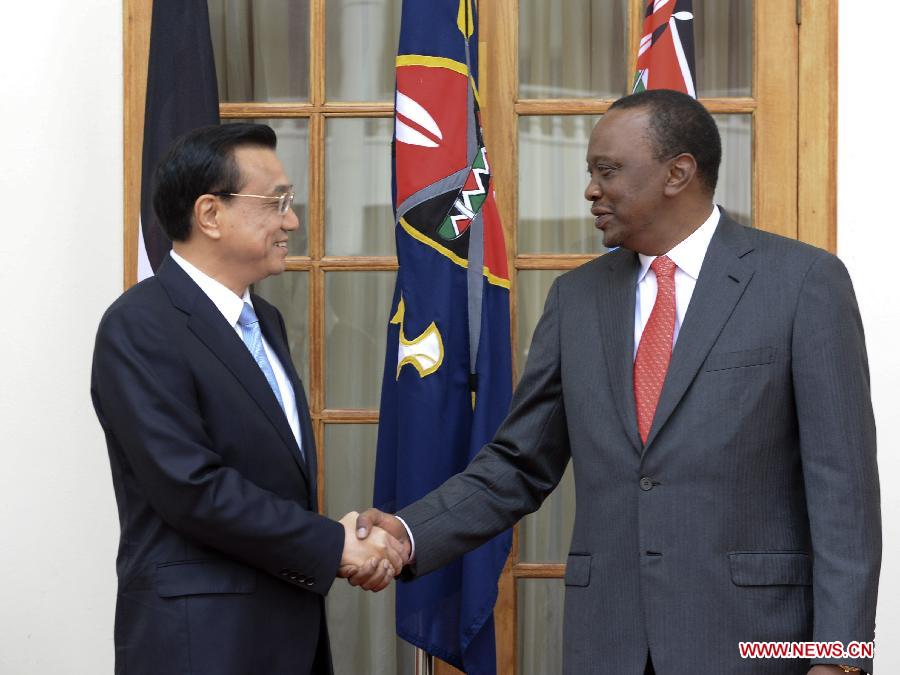 Chinese Premier Li Keqiang (L) holds talks with Kenyan President Uhuru Kenyatta in Nairobi, Kenya, May 10, 2014. (Xinhua/Li Xueren)
Chinese Premier Li Keqiang (L) holds talks with Kenyan President Uhuru Kenyatta in Nairobi, Kenya, May 10, 2014. (Xinhua/Li Xueren)