Metog, a young Tibetan girl from a herdsman family of Nagchu County of Tibet Autonomous Region, was diagnosed as congenital cleft lip and palate four years ago when she was born.
Due to the bad medical condition and difficult economic condition of her family, she has not been cured until May 4, 2014 when the volunteers of Operation Smile came to Tibet for the first time. The volunteers were helped by the cadres from Zhe Jiang Province who were sent to aid Tibet.
Altogether 12 cleft lip and palate patients including Metog were sent to Lhasa with the help of cadres and volunteers to accept free surgery treatment. Thanks to the care of medical staff and volunteers, Metog is recovering well on the morning of May 11.
Metog bids farewell to the medical staff and volunteers after she leaves hospital on May 11, 2014. [Photo/Xinhua]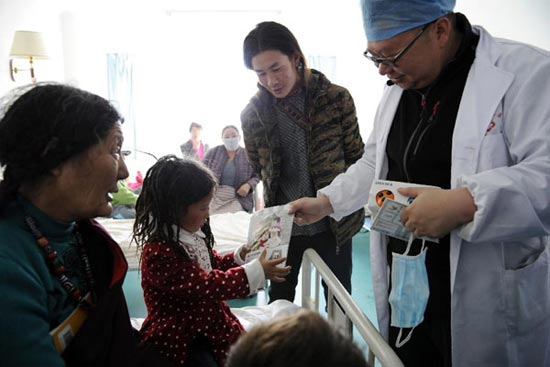 Metog (2nd L) accepts the gifts sent by her doctors when she leaves hospital on May 11, 2014. [Photo/Xinhua]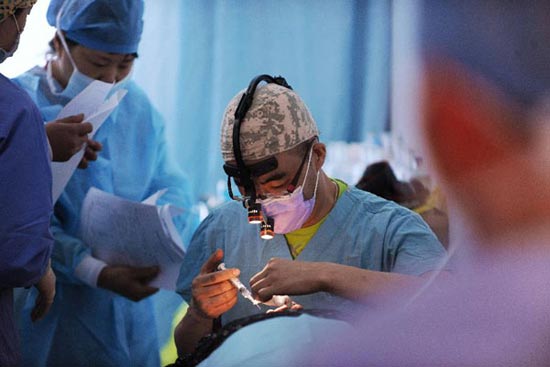 The volunteer doctors of Operation Smile are performing the operation for Metog on May 4, 2014. [Photo/Xinhua]