The 67th Cannes Film Festival kicks off on Wednesday for a ten-day run. And this year's director Thierry Fremaux says the festival may still be the biggest of its kind, but he's not about to rest on his laurels.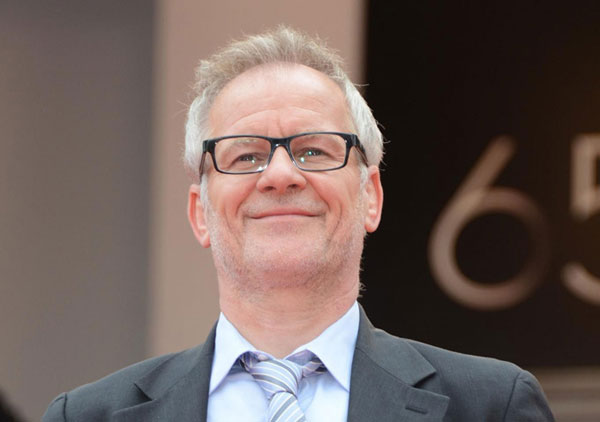 Director Thierry Fremaux.
This year's event brings a selection that's somewhat light on Hollywood, and missing some of the year's most anticipated releases, like Paul Thomas Anderson's "Inherent Vice," due out in December.

But it's heavy on world-class auteurs, including Jean-Luc Godard, Ken Loach, the Dardenne brothers, Mike Leigh and Michel Hazanavicius, returning to where his film "The Artist" became a sensation.

Films in competition will bring a bevy of A-listers, including both former "Twilight" co-stars Robert Pattinson and Kristen Stewart.

Ryan Gosling will present his directorial debut, "Lost River."

Notable this year is a bigger presence of women, with two female directors competing in the main competition and five women on the jury. It's headed up by New Zealand director Jane Campion, the first female filmmaker in history to receive the Palme d'Or for her acclaimed film "The Piano".

"Cannes is still the biggest film festival in the world for many, many reasons, which makes Toronto, Berlin or whoever they can't compete." Thierry Fremaux said, "But it's not because we are the biggest film festival in the world that we will be forever. We have to think about the future too. And I am very glad the future is very open. And of course we are very close friends with Alberto Barbera in Venice, with Dieter Kosslick in Berlin, Piers Handling in Toronto and we talk and we exchange. I think the world needs several film festivals."

Kicking off this year's festival is Nicole Kidman with her latest film "Grace of Monaco," directed by Olivier Dahan and starring Kidman as screen icon Grace Kelly.